Canada: University of Toronto Faculty of Law
By Matthew G. Scott, published March 2008, last updated by TLS April 2010

Note: Applying to Law Schools in Ontario requires applying through a central service known as the Ontario Law School Application Service (OLSAS). More information can be found here.
Introduction:
The University of Toronto Faculty of Law is one of the oldest professional faculties at the University of Toronto, and one of the most selective Law Schools in the country. Although university rankings in Canada are not as prevailing as they are in the United States, the University of Toronto has widely been regarded as the best law school in the country, and as one of the best in North America.
It should come as no surprise that its alumni base of over 5,000 have secured top positions in nearly every walk of life. Alumni in traditional political or legal fields include former Prime Ministers, current Supreme Court of Canada justices, current and former Members of Parliament, former provincial Premiers, current and former Mayors and professors at distinguished U.S. schools such as Harvard. However, alumni can also be found in other high society circles, with Toronto Law graduates producing the shows "Degrassi" and "House". In a comparative context, the University of Toronto Faculty of Law could perhaps be said to be to Canada what Yale Law School is to the United States.
Beyond the alumni networks though, the Faculty of Law was also one of the first Canadian Law Schools to offer a Juris Doctor (J.D.) degree, rather than a Bachelor of Laws (LL.B). To this day, it remains one of the only Canadian Law Schools that offers a J.D. degree. A benefit of this though is that the states of New York and Massachusetts allow Faculty of Law graduates to take the bar in their states, without any additional legal training. Furthermore, California will recognize graduates from Toronto if they first pass the bar in either of these states or a Canadian province.
For International (and U.S.) students:
Note, the University of Toronto Faculty of Law teaches Common Law, like virtually all Canadian Law Schools. Universities within the province of Québec generally teach Civil Law, because of the different legal system within that province. The only exceptions to this are the University of Ottawa (which teaches Common, Civil, and both) and McGill University (which teaches both).
Admissions:
The University of Toronto Faculty of Law received 1,800 applications for 180 spots in its first year class in 2009-2010. Consequently, admission is a highly competitive process. There are no numerical indices, weighted formulas or cut-off points, but the median accepted LSAT is a 167 (approximately the 95th percentile) while the median undergraduate GPA is a 3.8 (85%), measuring the best three of four years of academic study. Consequently, students who score below the 87th percentile or have undergraduate averages below a 3.27 (78%) are rarely admitted.
However, the Faculty of Law does seek to enroll a diverse, stimulating and highly motivated student body, and thus, some weight is given to work experience, graduate study, outstanding accomplishments in non-academic activities and other special circumstances. Additionally, special consideration is given to both mature applicants and aboriginal applicants.
Applicants with at least five years non-academic experience, which need not be consecutive (but must be independent of academic work), may be able to apply as mature students. Experience from raising children, to remunerated work or unpaid labour may be counted, as long as the applicants ability to reason, analyze and engage in intellectual inquiry is clear. The importance of the undergraduate record may be minimized if sufficient time has elapsed, and in fact, having a university record is not a requirement to apply as a mature student. With that said, due to the highly competitive nature of the admissions process and the large number of qualified applicants who do have a university background, applicants without a proven record will find it virtually impossible to gain admission.
Additionally, the Faculty of Law believes that Aboriginal peoples, including those of Indian, Métis and Inuit heritage represent a unique group in Canadian society, deserving of a special recognition in the admissions process. This policy is reflective of the fact that Aboriginal people do not have a substantial representation among the ranks of the Canadian legal profession. Consequently, the Faculty welcomes applications from Aboriginal people and seeks to enhance their participation in legal education. If the Admissions Committee believes than an Aboriginal applicant can be successful at the Faculty of Law, he or she will be admitted. In some cases, admission may be conditioned on the successful performance in the Program of Legal Studies for Native People offered each summer at the University of Saskatchewan, which is designed as preparation for formal studies at a Canadian Law School. Aboriginal applicants are requested, to outline in their personal statements, their interest in, identification with, and connection to their communities.
For International (or U.S.) students:
The Faculty of Law does recruit heavily from the United States and abroad. International applicants appear to be given the same consideration as domestic ones, but it is worth noting that, in Canada, GPA is generally weighed on par with the LSAT, unlike in the U.S. Consequently, the standards of admission may be perceived to be higher since, it's necessary to have both a high GPA and a high LSAT score.
Financial Costs:
As the premier legal institution in Canada, tuition at the Faculty of Law is expensive by Canadian standards, with the tuition for the 2009-2010 academic year being set at $21,767. International students (such as those from the United States) who are neither residents nor citizens of Canada can expect to pay substantially more, with the rate for 2009-2010 set at $31,081, plus a University Health Insurance Premium of $756.The international tuition for 2009-2010 is $31,081.
Note that regardless of your domestic or international status, once you enter the J.D. program, your tuition fees may not increase by more than 5% a year. This is significant, because tuition continues to increase each year. In 2007-2008, domestic tuition was $18,662, while in 2008-2009 the tuition was $20,155. Therefore, for example, the class of 2011 (the 2008-2009 students) would only have to pay $21,162.75 in tuition in 2009-2010, as opposed to $21,767; while students admitted in the class of 2007 would only have to pay $19,595.10.
In addition to the direct cost of tuition, the Faculty of Law lists the following estimates from the 2007-2008 academic year that should be considered, if you are planning to live away from home:
Incidental/Ancillary Fees: $1,014.36
Books and Supplies: $1,000
Room and Board: $9,000 (assuming 8 months at Toronto)
Personal Expenses: $2,200
Note that this room and board estimate may be conservative, with Toronto being one of the most expensive cities to live in within North America, roughly comparable to the metropolis of Chicago.
Financing Your Education:
Unlike in the United States, where substantial recruiting scholarships exist, merit scholarships at the Faculty of Law are very rare, and relatively insignificant in their values. However, the Faculty of Law does have a substantial Financial Aid program. In 2007-2008, 38% of the student body received some form of aid, and the average bursary for those students who did receive assistance was $9,254. These awards take into account student income and assets (including spousal assets), summer earnings, and parental income.
Although parental income is included regardless of age or parental contribution, the average parental salary for those declined financial aid in 2007-2008 was $203,000. This is because the "expected parental contribution" is 15% of every dollar over $50,000; and 25% of every dollar over $125,000 per year. However, mechanisms exist within the parental income calculation that allow for reductions based on siblings in University or with increased age.
The Faculty of Law believes that even if your parents do not contribute anything, you have a larger safety net if they have a larger salary, than someone whose parents make less, thereby reducing your eligibility for aid. Once admitted, the Faculty of Law provides substantial assistance in helping students discover the financing programs that are available to them. For more information, please contact the Office of Financial Aid at financialaid.law@utoronto.ca.
For International (and U.S.) students:
Note that while all students are eligible to apply for and fully participate in the Faculty's Financial Aid Program, many financial aid programs, such as the Ontario Student Assistance Program (OSAP), are limited to Canadian citizens. However, U.S. citizens are still eligible for their federal Stafford Loan, or other private educational loan programs in the United States. International students will be unable to receive financing from the preferred institution the Faculty of Law works with, but the law school as of the 2008-2009 class, is willing to pay the difference between the interest rate secured internationally, and what the student would have received if they were eligible for a loan through the law school's preferred lender.
Academics:
The Faculty of Law has a sterling academic reputation, and is widely regarded as the best law school in Canada. It is particularly renowned in the areas of Corporate Law, International Law, Law and Economics, Legal Theory and International Human Rights Law. Additionally, the Faculty of Law supports a wide range of student clinics and extensive internship programs in pro bono work.
Academics at the University of Toronto can perhaps best be broken into two distinct groups, the First Year curriculum and the Upper Years curriculum.
First Years:
Within the first year, every first year student is expected to take six common core courses; Legal Process, Constitutional Law, Contracts, Criminal Law, Property and Torts. Five of these are yearlong courses, while the sixth ends allowing for students to take an "elective" in the Winter Semester. The majority of these courses are completed with a section of up to 90 students.
Before classes even begin, there is an extensive academic orientation, consisting of several voluntary lunch-time sessions at the beginning of the year. They are conducted by faculty members and law librarians, to help teach students the basic vocabulary of legal analysis and legal research. Additionally, they provide an overview of the legal system, a basic introduction to common law reasoning and research, and an introduction to how perspectives shape legal analysis and understanding.
Beyond this, at least one of these courses will be completed in "The Small Group". This course will have one member of faculty and 18 to 20 students. The small group is designed to help ease the transition into law school, and lesson some of the anxieties of a first year experience. The professor who heads up the course often becomes a mentor to these students, and lasting friendships among the students in the class are common. Additionally, first year students are required to complete the Perspectives on Law Program, which takes place over three one week periods during the year. It provides students with the opportunity to grapple with important legal issues, and understand how different perspectives on the law illuminate various perspectives of a legal problem. Topics in the past have included homelessness, legal ethics, the human genome project, terrorism, race, cultural differences, and etc. Furthermore, the first year elective is a part of the Global Perspective Elective. Students are allowed to pursue more advanced work in an area of their choice. Though this will vary from year to year, for the 2008-2009 academic year, students may choose between Civil Law, Islamic Law and a Global context course.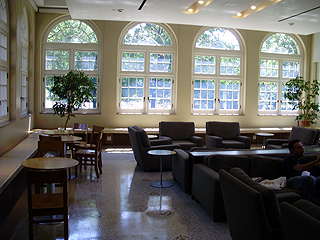 Upper Years:
Unlike first years, students in upper years have tremendous flexibility in their program. With over 100 electives offered every year, and the distinguished visitor program, students have tremendous amounts of choice. Upper year options allow exchange opportunities, a clinical education program that includes five clinical opportunities, four student run law journals and a mooting program that is historically one of the faculty's strengths. Subject to some requirements, students may pretty much choose their own programs of studies, tailored to their individual needs. Full time students are expected to take between 13 and 16 credits a term and a maximum of 28 to 32 credits a year.
Additionally, in order for students to graduate, there are a few specific requirements. Students are expected to complete a Perspective Course Requirement, which is one that is concerned with the nature, sources and purposes of legal regulation in general rather than the study of legal doctrine. They are also expected to complete a Supervised Upper Year Research Paper (SUYRP), which is not merely a longer research paper, but a serious attempt at legal scholarship. The SUYRP provides an excellent opportunity to conduct rigorous legal research. Finally, every student is required to participate in a moot and its successful completion is an academic requirement. Students may either complete it is a one credit course, or participate in a competitive moot and fulfill the requirement through that moot.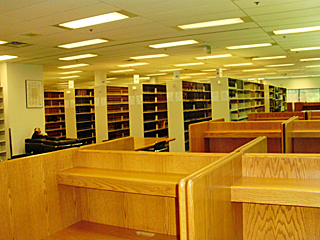 Dual Degree Programs:
In addition to this, the Faculty of Law offers a wide array of dual degree programs. Currently, the University offers the following dual degrees:
J.D. / MBA
J.D. / MSW
J.D. / M.A. (Economics)
J.D. / M.A. (Political Science)
J.D. / M.A. (Criminology)
J.D. / M.A. (English, pending approval)
J.D. / M.A. (European, Russian and Eurasian Studies)
J.D. / M.I.St. (Information Studies)
J.D. / Ph.D. (Philosophy)
J.D. / Ph.D. (Economics)
J.D. / Ph.D. (Political Science)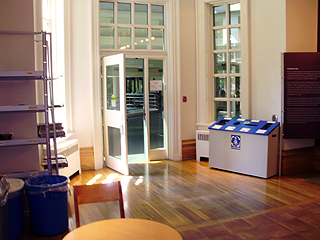 Quality of Life:
Students at the University of Toronto Faculty of Law have a fairly high quality of life. Located in downtown Toronto, in the virtual heart of the city, the Faculty of Law boasts most major city amenities nearby. Unlike most Canadian campuses, the University of Toronto does feature fairly extensive amounts of parks and open areas for an urban campus. Additionally, because of the location, the major sports teams of the city all have their stadiums nearby, while most major tourist attractions are within a couple miles of campus. Given that Toronto enjoys an excellent public transit system, all parts of the city are open to law students.
Students at the Faculty of Law can expect to participate in the variety of special interest events, advocacy programs, legal clinics, academic journals, or student organizations. There is no shortage of events or societies to join at the Faculty of Law. For more information, the Student's Law Society at the University of Toronto Faculty of Law can be found at www.slstoronto.ca.
The physical facilities at the Faculty of Law are impressive, housed in two historic buildings, Flavelle House and Falconer Hall. Within these buildings, students will have access to wireless internet, lounges, classrooms, and the Bora Laskin Law Library. This library is staffed by five full time librarians, contains over 50 computers and has over 260,000 volumes. It also provides students with free access to Lexis/Quicklaw, and other databases.
The result is a very cozy environment for law students. This coziness does come at a price however, as students will feel disconnected from the remainder of campus, since the law students mostly keep to themselves rather than becoming involved in other faculties. Despite this, students who visit find that law students at the University of Toronto Faculty of Law are friendly, caring, and willing to answer questions. These students are graded to a B curve, with 80% of the class receiving this grade. It is extremely unusual for Faculty of Law graduates to fail a course, let alone out of the program. In the words of the admissions office, "You passed by walking in the door". Further, students have fail-safe exams that they write in December, which may account for up to 20% of their grade if they do terribly on the end of year exams. This contributes to the collaborative and friendly atmosphere that exists at the school.
It is worth noting that, as of the February 2008, the Faculty of Law is considering plans for the construction of a new law building to replace the historic Flavelle House and Falconer Hall. A new law building will likely not be completed until Fall of 2011 at the earliest however, given that the winning bid has yet to be selected, and construction has thus not yet started.
Employment Prospects:
Graduates from the University of Toronto Faculty of Law have very good employment prospects, within Canada, the United States and abroad. Most graduates end up in private practice, but approximately 7-10% appear to end up in Clerkships and another 7-10% in Government. Graduates can be found within the provinces of Alberta, British Columbia, Manitoba, Nova Scotia; and in the cities of Toronto, Ottawa, New York and Boston. Increasingly, it is becoming more common for graduates to find themselves in New York.
Part of the reason for the success of Faculty of Law graduates is the Career Development Office (CDO), which is staffed by three full-time and two-part time professionals. These individuals provide extensive advice and information to assist students in pursuing their unique goals. The CDO is committed to preparing students for the challenge of finding legal and law related positions in Canada and elsewhere, and facilitates on-campus recruitment for a multitude of Canadian and American firms. The law-schools reputation is well understood, and thus graduates enjoy excellent success in securing summer articling, and associate placements at law firms throughout Canada and the United States, as well as in industry, public interest and government. The CDO also provides students with a variety of workshops and panels to enhance graduates' marketability.
Although salary figures are not reported, graduates from the University of Toronto Faculty of Law can expect to make about $55,000 a year while articling in Toronto, and about $90,000 a year at the top Bay Street Firms, which is Canada's largest legal market. Graduates who choose to head to New York or Boston will of course make much more, with Toronto graduates consistently earning Vault 5 and Vault 10 jobs, but many graduates forego these opportunities and choose to stay in Canada.
For International (and U.S.) students:
In order to be called to the bar in Ontario, you must first article for a 10 month period, as mandated by the Law Society of Upper Canada (Ontario). The process is the first step in a relatively complicated accreditation process which is outside the scope of this profile, but in any case, either the University of Toronto Faculty of Law or The Law Society of Upper Canada could better explain it to you if you require. While articling, you are paid, though it is often at a lower rate than an associate salary. That said, there is no maximum articling salary, sometimes foreign trained lawyers are brought into Canada, paid at associate salaries and just said to be articling for a year. For more information, you may visit http://rc.lsuc.on.ca/jsp/licensingprocesslawyer/articling.jsp.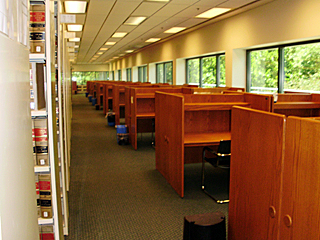 Synopsis
The University of Toronto Faculty of Law is one of the most selective law schools in Canada. Due to its extensive academic reputation, career prospects for Toronto graduates are excellent. If you wish to practice law in Canada, or internationally, it is an outstanding choice for your legal education. The quality of life is high, the facilities are excellent and the faculty is world class. A degree from the University of Toronto Faculty of Law is an outstanding start to any legal career.
Contact Information
The University of Toronto Faculty of Law
78 Queen's Park
Toronto, Ontario M5S 2C5
Phone: (416) 978-3716
Fax: (416) 978-7899
Email: law.admissions@utoronto.ca
Website: www.law.utoronto.ca
Quick Reference:
2009-2010 Domestic Tuition: $21,767
2009-2010 International Tuition: $31,081
Ranking: 1st in Canada
Median LSAT: 167
Multiple LSAT Policy: Higher Score
Median GPA: 3.8 (Note: Best 3 years of four years of an undergraduate degree)
Graduate Degrees: Strong performance may help overcome mild undergraduate deficiencies.
Application Deadline: November 1st
Applications: 1,800
First Year Places: 180
Total Enrollment: 600
Minorities: 30%
Women: 53%
Full Time Faculty: 64
Part Time Faculty: 81
Visiting Faculty: 15
Applying to Ontario Law Schools
In the province of Ontario, there is a central service which handles all applications. You must apply online at www.ouac.on.ca/olsas.
Deadlines in Ontario for most programs in Ontario are set at November 1st of that year for first year applicants, or May 1st for upper year applicants.
Note that there are a few exceptions to this, notably the French Language Program at the University of Ottawa and the J.D/LLB Program at the University of Windsor.
OLSAS Contact Information:
Ontario Law School Application Service
170 Research Lane
Guelph, Ontario N1G 5E2
Phone: (519) 823-1940 ext: 558
Email: olsas@ouac.on.ca
English Website: http://www.ouac.on.ca/olsas
French Website: http://centre.ouac.on.ca/olsas