Canada: Osgoode Hall Law School
By Matthew G. Scott, published September 2009, last updated April 2010

Note: Applying to Law Schools in Ontario requires applying through a central service known as the Ontario Law School Application Service (OLSAS). More information can be found here.
Introduction: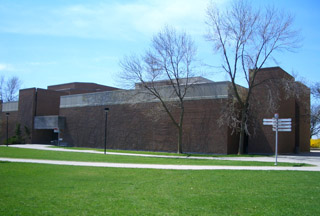 Osgoode Hall Law School, named after the Chief Justice of Ontario, William Osgoode, was established by The Law Society of Upper Canada in 1889 and was the only accredited law school in Ontario until 1957. It is the oldest school in the province, and one of the largest common-law law schools in Canada. Over the course of its distinguished history, Osgoode Hall Law School has consistently been regarded as one of the very best law schools in Canada. In 2008, Macleans ranked Osgoode as the 3rd best in Canada, trailing behind only Toronto and McGill. The large size of Osgoode allows for an exceptionally diverse curriculum, enabling students to choose an academic program tailored towards their own interests and aspirations. Additionally, the school employs a faculty which has consistently been renowned as one of the best in the Commonwealth, which is likely part of the reason why Macleans rated its Faculty Quality as tied for 1st among all Canadian Law Schools in 2008. Finally, beyond the statistics, Osgoode is one of the few Canadian law schools that has moved away from the traditional Bachelor of Laws (LL. B) degree to a Juris Doctor (J.D.) degree.
Osgoode Hall throughout its history has played a central role in the evolution of the study of law and Canadian jurisprudence. For example, throughout the 1950s, it was at the centre of debates over the principles of modern legal education. Up until 1969, Osgoode Hall Law School was housed at Osgoode Hall, in downtown Toronto; which today houses the Ontario Court of Appeal, the Superior Court of Justice, and the headquarters of Law Society of Upper Canada. Today of course, the school is located at York University in North York, but the proud history remains. The school remains home to the Ontario Law Reform Commission and the largest law library in the Commonwealth, in addition to several important research centers.
In terms of studies, Osgoode Hall is particularly renowned for its leading role in the areas of constitutional law, including the Charter and Human Rights, where experts such as Peter Hogg and Patrick J. Monahan have taken turns as dean of the Law School. The latter of these is perhaps the leading Canadian constitutional law expert, and the author of Constitutional Law of Canada, which is said to be the single most-cited book in decisions by the Supreme Court of Canada. For his part, Patrick J. Monahan is an excellent resource as well, being the author of Constitutional Law, part of the "Essentials of Canadian Law" series. The book serves as an excellent resource to the standard case law approach.
When students are given access to resources like these, among others, it is no wonder that a degree from Osgoode Hall Law School remains an internationally recognized credential that opens doors not only in law, but in government, public service, business and NGOs. Consequently, it is no surprise that every year, many of the finest students in Canada and abroad choose Osgoode Hall as the place where they will complete their legal education.
For International (and U.S.) students:
Note, Osgoode Hall Law School teaches Common Law, like virtually all Canadian Law Schools. Universities within the province of Québec generally teach Civil Law, because of the different legal system within that province. The only exceptions to this are the University of Ottawa (which teaches Common, Civil, and both) and McGill University (which teaches both).
Admissions: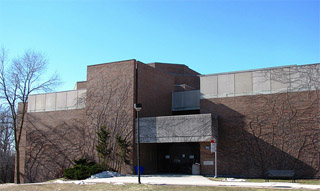 Osgoode Hall Law School is one of the most competitive law schools in Canada, with over 2,400 applicants competing for around 300 places. It should not come as a surprise, that as a result, Osgoode remains one of the most selective schools in Canada with a very high median GPA of 4.04 and a median LSAT of 162. In its own words, Osgoode is seeking to admit an outstanding class of students whose academic abilities, varied experiences and sustained engagement make a continuing social and intellectual contribution to the law school, legal profession and the community. To that end, Osgoode hopes that its students will develop into leaders in all areas of the professional and public life.
However, Osgoode recognizes that it is necessary to reshape and diversify the legal profession as well, and thus, it celebrates both excellent and equity. While the school does consider academic and LSAT results, as well as significant achievements, the school does not ignore the fact that barriers created by social inequality can stand between exceptional students and a legal education. As a result, Osgoode encourages students to identify any barriers they face in seeking to enter the legal profession. Osgoode then crafts each class to reflect not only intellectual achievements but also a passion for learning, and is welcoming to mature applicants who through the length and quality of nonacademic experience, display an ability to succeed in the J.D. program.
Finally, Osgoode is aware of the underrepresentation of First Nations, Inuit and Métis peoples in the legal profession, and thus strongly encourages applications from these groups. The admissions committee's decision to admit a candidate will depend on their judgment of the applicant's ability to succeed in law school. It is worth noting that the admissions committee strongly recommends the Program of Legal Studies for Native People at the University of Saskatchewan prior to entering Osgoode.
Financial Costs:
Attending Osgoode Hall Law School is an expensive endeavor, as is attending any Canadian law school. Tuition at Osgoode Hall is $16,325 for students (domestic and international) entering in 2009, an increase from the $15,721 for 2008 students and $15,138 for the 2007 students. This does not include "ancillary fees" of $833.48, or the cost of living. On the latter, students at Osgoode do benefit somewhat from the school's location on the York University campus in North York, which is far enough outside of metropolitan Toronto that the housing costs are a little cheaper. General expenses for the academic year are estimated by Osgoode for an average student to be in the ballpark of $7,000 to $10,000. Finally, do not forget that books alone will often run you an extra $1,000 on top of your other expenses.
As to the application itself, the cost of applying to Osgoode is the $260 OLSAS service fee, then an additional $75 for the application to Osgoode. It's worth noting that the OLSAS service fee applies if you wish to apply to universities in Ontario, including Toronto, Ottawa, Western, Queens and Windsor. However, you only pay this fee once, and then $75 extra for each additional school. In cases of demonstrated extreme financial need, Osgoode will waive its portion of the application fee, saving you the $75, but it cannot waive the $260 OLSAS charges. If you believe you would qualify for a fee waiver, you are recommended to contact the admissions office well in advance of the deadlines.
Financing Your Education:
Osgoode is happy to provide assistance in seeking out various forms of assistance, and does offer assistance itself. For convenience, Osgoode breaks the types of programs into "External Programs" (meaning, although Osgoode facilitates them, they are not funded by Osgoode) and "Osgoode Financial Programs" (meaning Osgoode funds them). With the former, included is the Student Government Assistance, such as OSAP in Ontario or other provincial funding. Each province however has its own requirements as to residency and level of financial need. Also included among the external sources is the Student Line of Credit. Osgoode has a special agreement with Royal Bank of Canada to offer a student line of credit of up to $55,000 over the three years of law school and one year of articling, with favorable interest rates. The program consists of $45,000 over three years, plus a possibility of $10,000 more during the articling year. Students are not expected to pay back the principle until after their articling year, but do accumulate interest. In some circumstances, the law school will pay the interest during the years of study, creating virtual interest free loans for that span. Please note that existing debt will reduce the amount of credit you receive.
Beyond the external funding, Osgoode does offer substantial funding on its own, annually upwards of $3 million is dispersed to Osgoode students. This includes entrance year scholarships for which you receive automatic consideration by completing a financial statement, upper year scholarships based on merit or financial need, medals and prizes for performance, a bursary program for a variety of situations, external funding where Osgoode facilitates accessing it, and in rare situations, emergency funding. Osgoode also occasionally offers exit funding for students with high debt working in low paying social justice positions. There is a fair effort on the part of the school to ensure its students are able to afford the high cost of law school.
For International (or U.S.) students:
The majority of merit-based awards are available to international students. It is important to note however, that most forms of need-based assistance will not be available.
Academics:
Students attending Osgoode Hall Law School generally have a tremendous amount of freedom in choosing their academic program. Like many Canadian law schools, the experience can perhaps most easily be described in a division between "First Year" and "Upper Year" classes. Before going into the breakdown though, it is important to note that Osgoode is committed to being a leader in the use of computer technology, with six electronic classrooms and wireless connectivity throughout the law school. Students also benefit from the comprehensive E-Exam program, allowing students to either handwrite their exams or type exams using laptops or school desktop computers. Finally, each first year course has its own website and students have their own e-mail accounts.
First Year:
During the first year of study at Osgoode, the majority of classes will have about 75 students. Students will take five courses during each of their two semesters, and a number of their classes are offered in a combination of large lectures and smaller 25 student groups, allowing students to get to know their classmates and faculty better. Students only receive a single elective in their first year of study at Osgoode, but this is consistent with most other Canadian law schools.
Upon arriving to Osgoode, the first course students will take is Ethical Lawyering in a Global Community, which is actually broken up into one week at the start of the Fall semester and a two-week intensive course at the start of the Winter semester. Once finished, students will enter their regular schedule which features two year long courses, Legal Process and State and Citizen: Canadian Public and Constitutional Law. Rounding out their course load will be Torts, Contracts and Criminal Law in the Fall, while in the Winter students will take Property Law and the First Year Elective. The elective is mainly a perspective course, which while it varies from year to year tends to include such things as Legal Politics, Jurisprudence, Law and Poverty, Rights of Indigenous Peoples, Law and Social Change: Policing and Taxation as an Instrument of Social and Economic Control, among others. In some instances, students may be able to take a Legal Theory Seminar in place of their elective, which is taught as a full-year elective, but space is very limited.
Upper Years:
Unlike the first year of study, the upper years of the law curriculum are virtually entirely open, subject to a few restrictions. Students are expected to take a minimum of 60 credits over their second and third years, they must take between 13 and 17 credit hours per term, and not more than two seminars per term. Additionally, students are expected to complete an Upper Year Research and Writing Requirement, which is to say a paper of at least 8,000 words, excluding notes, worth at least 60% of their course mark. Finally, beginning with the graduating Class of 2010, students are expected to complete the OPIR, which is Osgoode's new 40 hours of public service requirement.
Beyond these restrictions however, students are free to choose their course of study suited to their own interests and aspirations. Due to the size of the law school, Osgoode is able to boast an excellent range of courses and seminars for students to choose from. There are also opportunities available for intensive programs and clinical legal education, for students who wish to engage in real or simulated lawyering as part of their course of study. Finally, Osgoode has created three optional curricular streams for students who desire to take them, specializing in international law, litigation, or tax law. Students in these streams benefit from the organization that they provide, and also allow students to pursue curriculum goals more systematically.
One of the great challenges many law students will face, is the sheer variety of courses available in upper years. Having options is good, of course, but there are so many options it can be difficult for students to know what they should be taking, what they are building towards and that they have really completed everything they should to be adequately prepared for the field they wish to enter. The streams at Osgoode help students overcome this problem, and since they are optional and enrollment in stream courses is open to all students, it's an excellent advantage to attending Osgoode Hall.
Dual Degree Programs:
Osgoode Hall features several exceptional dual degree programs, whereby in four years, students receive both the J.D. from Osgoode and a complementary degree. Two of these programs, are outlined below:
-Juris Doctor (Osgoode) – Juris Doctor (NYU): Students attending this program can benefit from getting to study at two of the very best law schools in North America, in a single program of study. Virtually any market in North America would be accessible for someone graduating from this program, but it is extremely difficult to be admitted, since admission to both programs is required individually. (Degrees: J.D. (Osgoode), J.D. (NYU))
-Juris Doctor (Osgoode) – Master of Laws (NYU): In 2007, Osgoode increased the scope of the relationship with NYU, creating this new program where in only 3.5 years students can gain both degrees, which separately would take 4 years to achieve. Students ordinarily complete five semesters at Osgoode and two at NYU, ending with both a J.D. from Osgoode and LL.M. from NYU. Similar to the joint J.D. program, students are required to gain admission to NYU.
Beyond these, there is also a J.D./Master in Environmental Studies (J.D./MES) degree, a J.D. / Masters of Business Administration (J.D. / MBA) with the Schulich School of Business at York, and finally a Common Law / Droit Civil Bachelor of Laws with the Université de Montréal, Faculté de Droit. The last of these sees Osgoode J.D. graduates given two years advance standing towards the Montréal civil law degree, and upon completion of the one year of additional studies, a Montréal J.D. degree.
Quality of Life:
Law school is about more than just academics, and the Osgoode experience extends to far more than just time in the classroom. Being at a larger common-law school in Canada offers the opportunity to meet people who'll become friends for life, and offers the chance to explore interests through a wide variety of student clubs and organizations. These stretch from athletics clubs, to Osgoode's International Law Society, to Pro Bono Students Canada, to the Osgoode Fantasy Sports Association. Osgoode also competes in many extracurricular moots throughout the academic year. In fact, it enters six competitive appellate moots for upper-year students involving fields of civil and criminal constitutional litigation, international law, federal administrative law, and corporate securities laws. Participation in the mooting program offers the chance to hone your research and advocacy skills. Furthermore, the Osgoode Hall Law Journal is published four times a year, and the Obiter Dicta is a weekly student newspaper published throughout the year. The wide array of clubs and activities means nearly everyone will find something of interest.
Finally, although the campus is located in North York, students do benefit from access to a shuttle directly to the subway line and thus, the core of downtown Toronto. There are plenty of sights and attractions to see in Toronto, with a myriad of diverse and exciting neighborhoods around town. With the variety of possibilities available, it is possible to make the law school years at Osgoode some of the most memorable of your life.
Employment Prospects:
Students attending Osgoode Hall benefit from a Career Services Office which is staffed by three full-time professionals, and part-time student coordinators. The office provides students with access to career coaching, résumé reviews, mock interviews, job postings, programs, workshops, and extensive resources and reference materials. You can also expect to have access to events which bring students together with perspective employers. All of these tasks help facilitate students search for summer and articling positions, and to this end, the CSO also hosts annual summer and article job fairs, public interest law job fairs, and a full on-campus interview program for Toronto, U.S. and Eastern/Western Canadian law firms. As a result of the dedication of these programs and the rigors of the academic program, Osgoode Hall Law School graduates can be found practicing across Canada and the United States, and in a wide array of nontraditional career paths. A degree from Osgoode opens doors both in the legal profession and these other venues.
For International (and U.S.) students:
In order to be called to the bar in Ontario, you must first article for a 10 month period, as mandated by the Law Society of Upper Canada (Ontario). The process is the first step in a relatively complicated accreditation process which is outside the scope of this profile, but in any case, either the University of Toronto Faculty of Law or The Law Society of Upper Canada could better explain it to you if you require. While articling, you are paid, though it is often at a lower rate than an associate salary. That said, there is no maximum articling salary, sometimes foreign trained lawyers are brought into Canada, paid at associate salaries and just said to be articling for a year. For more information, you may visit http://rc.lsuc.on.ca/jsp/licensingprocesslawyer/articling.jsp.
Synopsis
Osgoode Hall Law School is one of the most elite law schools in Canada, currently regarded by Macleans as the third best in all of Canada. Its long and distinguished history has also led to a lay prestige in nontraditional fields that cannot be matched by any other Canadian law school. Consequently, a law degree from Osgoode Hall will open doors for you wherever you may go, making it an excellent choice whether you wish to practice law or, in the words of the great poet Robert Frost, take the road less travelled (career wise an Osgoode degree has options even outside of the legal field). A degree from Osgoode Hall Law School is an excellent beginning to your journey, wherever it may take you.
Contact Information - Admissions
4700 Keele Street
Toronto, Ontario, M3J 1P3
Phone: (416) 736-5712
Fax: (416) 736-5618
Email: admissions@osgoode.yorku.ca
Website: www.osgoode.yorku.ca
Quick Reference:
Domestic 2009-2010 Tuition: $16,325*
*Note that additional ancillary fees are currently $833.48.
International Students 2009-2010 Tuition: $16,325
2008 Macleans Rankings
Overall Ranking: 3rd in Canada Graduate Quality – Elite Firm Hiring: 12th
Graduate Quality – National Reach – T-3th
Graduate Quality – Supreme Court Clerkships – T-7th
Graduate Quality – Faculty Hiring – 6th
Faculty Quality – Faculty Journal Citations – T-1st
Median LSAT: 162
Multiple LSAT Policy: Average
Median GPA: 4.04
Notes: Degree or Minimum of Three Years towards a Degree
Application Fee: $75*
*Note that the fee does not include a mandatory $260 OLSAS fee for any Ontario Law School. It is $260 + $75 for every individual Ontario School to which you wish to apply. I.E., Applying to Osgoode + Toronto would be $260 + $75 (Osgoode) + $75 (University of Toronto). Applying to just Osgoode would be $260 + $75 (Osgoode).
Application Deadline: November 1st
Applications: 2,424
First Year Places: 316 (2008)
Women: 55%
Full-Time Faculty: 57
Part-Time Faculty: 104 (including adjunct)
Motto: "Through Law to Justice"
Applying to Ontario Law Schools
In the province of Ontario, there is a central service which handles all applications. You must apply online at www.ouac.on.ca/olsas.
Deadlines in Ontario for most programs in Ontario are set at November 1st of that year for first year applicants, or May 1st for upper year applicants.
Note that there are a few exceptions to this, notably the French Language Program at the University of Ottawa and the J.D/LLB Program at the University of Windsor.
OLSAS Contact Information:
Ontario Law School Application Service
170 Research Lane
Guelph, Ontario N1G 5E2
Phone: (519) 823-1940 ext: 558
Email: olsas@ouac.on.ca
English Website: http://www.ouac.on.ca/olsas
French Website: http://centre.ouac.on.ca/olsas