The 5 Top Legal Internships Law Students Should Know and Pursue
Summary: A legal internship can be one of the most satisfying events in a prospective attorney's legal education.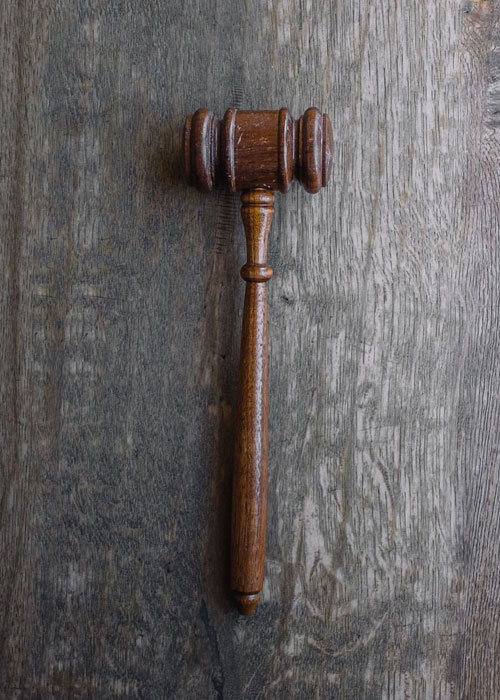 Any lawyer who's been through the rigors of law school will tell you the summer months when school is not in session is no time to kick back and drink beers on the beach.
To the contrary, a law student's summer should be reserved for internships.
With that known, you might ask what types of internships are available for law students.
Find out in this article what the top 5 internships are that can compliment your law school education, and eventually your legal career.
While law school may take time off during the summer months, that doesn't necessarily mean your legal education takes the summer off.
On the contrary, when summer comes around, most law students take on internships to learn more about the law, their potential practice area, and gain experience.
With that said, you as a law student, should know that there is more than just one type of legal internship.
Keep reading to educate yourself on what those types of internships are, and which internship can be the right fit for you.
The Legal Internship
As a recent article published on
The Balance Careers.com
states, legal internships provide an opportunity for students to increase their knowledge of substantive areas of law, gain exposure to a real work environment, and provide valuable support to a legal employer.
An increasing number of
law schools
,
paralegal programs
,
legal secretarial
schools, and other legal educational institutions require the completion of an internship as a prerequisite to graduation. Some internships are paid although many are not. However, most internship programs allow students to earn school credit.
According to the article, as the legal field becomes more complex and legal employment opportunities proliferate, the traditional internship has evolved.
Now a number of different experiential opportunities for the legal student exist including the following 5 most popular internships:
Judicial clerkships
Legal clinics
Summer clerkships
Legal externships
Pro bono projects.
These programs place students in
law offices
, courts, and public interest organizations with the goal of providing real-world legal experience under the guidance of faculty members, licensed attorneys, and sitting judges.
While your school's career center is the first place you should look to find an internship, a number of internet sites also maintain lists or
links to internships
.
With that established, read the following to find out in more depth about the 5 most popular internships.
Judicial Clerkships
As the Balance Careers article states, judicial clerkships are among the most popular law school internships. Students intern for state and federal court judges and gain valuable insight into the workings of trial and appellate courts. These positions are very research and writing intensive and are excellent resume-boosters, especially for those who wish to practice civil or criminal
litigation
or
appellate law
.
Judicial interns perform a wide range of clerkship duties including reviewing appellate briefs, trial records, and other documents; researching and analyzing case law; assisting in the drafting of bench memoranda and opinions; making recommendations regarding the disposition of matters on appeal and briefing the judge prior to oral argument.
Students applying for judicial internships must demonstrate exceptional research and writing skills, sound judgment and strong interpersonal skills. Students seeking federal court clerkships generally must have a superior academic record.
Federal judicial clerkships (clerkships with one of the nation's circuit courts) tend to be more prestigious, and thus more competitive, than state court clerkships. Clerkships with the United States Supreme Court are the most prestigious and sought-after clerkship positions.
Legal Clinics
Legal clinics allow students to
gain legal experience
through clinics located within the law school. Legal clinics offer an opportunity for second and third-year law students to apply classroom knowledge to real-life legal situations. Students perform real-world legal work under the supervision of a faculty member and/or practicing attorney.
Legal clinics work mostly with those in society who are in some way economically or socially compromised.
Examples of legal clinics include representing abused children in juvenile court, litigating fair housing cases in federal court, conducting real estate closings for Habitat for Humanity, or drafting a will for elderly clients.
Clinics are a good option for students who cannot afford the time away from the academic program required by a paid internship or by those unable to find a source of payment for the internship.
Externships
Externship programs offer students the opportunity to work in practice settings outside the school. Through an externship, students can gain real work experience in specific areas of interest.
For example, students interested in health care law can perform an externship in a hospital's in-house legal department. Students interested in family law or children's rights can work for a Court Appointed Special Advocates (CASA) program. Students seeking litigation experience may complete an externship with a state prosecutor's office or the U.S. Attorney's office.
Students with an interest in
public interest law
can work at an area legal aid program. Students wanting to concentrate in
employment law
or civil rights issues may extern with the
Equal Employment Opportunity Commission
or the U.S. Department of Labor.
Students in externships programs are usually supervised on-site by a licensed attorney who assigns specific tasks and provides oversight and feedback. Full-time faculty members and staff may also provide additional oversight and supervision.
Although some externships provide financial compensation, more often an externship is offered for school credit. Externships provide students the opportunity to serve the public, make valuable contacts in the field, learn about the rigors of daily practice in a specific field of law, and acquire valuable
legal skills
.
Summer Clerkships
The summer clerkship is the quintessential law school experience for many aspiring attorneys. Summer clerkships are the ticket to a job with many of the largest, most prestigious law firms. For this reason, summer clerkship opportunities are limited and competitive. Many of the larger law firms base clerkship hiring decisions on superior academic performance and/or law review experience.
Most summer clerkship programs commence at the end of the law student's second year, last 10 to 14 weeks, and end at the close of the summer. However, some clerkships may be offered during the school year.
While the large majority of clerkship programs exist in
large law firms
, a number of clerkships opportunities can also be found in small and mid-size firms as well as corporations, the government, and the judiciary (see judicial clerkships, above).
Summer clerkships in large law firms are often very research and writing intensive since that type of work is more easily delegated to summer staff than complex, long-term projects. Some of the larger law firm and corporate employers have well-developed summer clerkship programs that include periodic reviews, social events, mentor assignments, and a well-established method of allocating assignments.
Pro Bono Projects
"Pro Bono" means "for the good of the people." Students performing pro bono projects help to serve marginalized communities and underserved populations – such as children and the elderly - that are often denied access to justice. Pro bono work is another excellent way to serve the public while developing your
legal skills
.
Pro bono work is encouraged, though often not required, by both law schools and legal employers. A wide variety of public service awards exists for students and employees who perform pro bono work. Pro bono work is also a great credential for your resume.
So how do you get a legal internship?
In their
Before The Bar Blog
the website ABA suggests the 3 following tips that can help ensure you obtain the internship that will best propel your legal career.
Send speculative applications to companies
Chances are you already know the companies you want to intern with. If not, make a list of law firms that interest you and start doing this several months in advance. Send law firms speculative emails attached with your latest CV and a short, personalized cover letter. Tell them why you'd like to intern with them and request that they make you aware of their upcoming vacancies.
One of the best ways to do this is to create a spreadsheet along with the name of the companies you emailed, the date of the email, and their responses (if any).
Be practical about your expectations; not all companies will reply to you.
But if you hear back from about five or so out of every 50 emails you send is still a decent number. Remember that persistence is the key here. So keep sending as many emails to different law firms as possible.
Of course, the real challenge begins after you get the interview call. Only a minor part of the interview will focus on confirming your resume, i.e. ensuring that you actually know what your resume says you know from a
technical
standpoint.
The majority of the interview is about finding whether or not you are a right fit both for the company and the position. So prepare yourself for the
behavioral questions
and try to articulate a cohesive and compelling story while answering them as the law firms are likely to check your prowess in various competencies or skills required for an intern.
Be the most prepared candidate
As a law school student, you may have some good grades or some pretty average ones, and some achievements and anecdotes under your belt, but don't worry if you are not the best candidate. Just be prepared for the interview. That's what really matters. Know your resume off by heart and have your answers ready for every question they could possibly ask. Some of the pointers that can really make you come across as the most prepared candidate include:
What's the law firm is famous for
The big cases the law firm has worked on, include those they lost, won, and settled
The blue-chip clients of the law firm
The number of their international offices
Their top players
Lists like this can get long and complicated, particularly if a law firm is large and prestigious. The end result, however, is to know everything about the law firm under the sun.
This will also give the law firm the chance to see how good you are with research, which is also one of the most important responsibilities of a law intern.
Prepare several months or years (if possible) in advance to bring out your absolute best at the interview. And to achieve it, all you need is a clear goal and a strong action plan.
Most importantly, remember that you are running your own race and while there will always be someone better, you have no other options than giving everything you have to your legal dreams.
Choose a small/solo law firm
As a law student you goal is to get as much hands-on legal experience and exposure as possible during your internship period. Now everyone dreams to make it to a large, reputed law firm. But the truth is only a handful of new associates will make it. Don't let this get you down if you are not one of them.
There are many small or solo law firms where you can do internship that give you even better chances to learn – after all that's your ultimate goal.
Besides, working with a small or solo firm gives you better visibility and there will be almost no competition for your summer law internship, meaning higher chances of getting hired. In fact, these small law firms can help you learn to use effective body language, handling meetings, interview clients, and writing a compelling brief etc. in a much better way than a large firm where you are insignificant for the few weeks your internship lasts.
Chances are, you will have the same experience than your classmates did at large firms. This, in turn, will help you gain confidence which will help later as you try to find a job, making you stand out from the competition.
Finding a small or solo law firm is not really a problem. You can ask your friends who got hired, career counsellors and advisers on campus, check out job listing websites, and search online.
To that end, if you aspire to work in the field of personal injury, search online for the
personal injury attorneys
in your city and start enquiring if they have an open intern position. You need to make yourself visible so have no boundaries and no shame.
Conclusion
As the Before The Bar Bog states, when it comes to finding an internship position, speaking to people and emailing or calling them is perhaps the best way to reach out. This is one area where word of mouth works wonders as not may law firms go for advertising internship positions.
Beyond that, an internship can help you learn, grow and develop skills that you need to focus on later.
But securing an internship position is just one part of the challenge. Remember that the real challenge begins after you start working; be as professional as you can and learn about your firm as much as you can. This will not only help you gain experience and knowledge but will also greatly improve your chances of getting hired even before you graduate from the law school.
No matter what type of
law internship
you participate in, you are certain to build your legal credentials, make valuable contacts, and refine your legal skills. For many students, participating in an internship, externship, summer clerkship, or legal clinic is one of the most rewarding experiences of their legal education.