Special thanks to

dproduct


for putting together this remarkable OP before he made
the worst professional decision of his life
by defecting to a different school.
Application Timeline 2012-2013
- JD applications for the fall 2013 entering class are now being accepted.
- June 10 Last chance to take the LSAT for Fall 2013 consideration
- April 15 First tuition deposit of $300 due to reserve seat in incoming class (this deposit will be applied to tuition) for those applicants notified of admission before March 31st.
- May 1 First deposit may be refunded if the Admissions Office is notified in writing, starting the request for a refund. After this date, all deposits become non-refundable
- **June 1 Second deposit of $500 due to reserve seat in incoming class (this deposit will be applied to tuition)
- August 1 Official undergraduate transcript due to the Admissions Office.
Application Process 2012-2013
Required items to submit:
1. Completed application, including LSAT score & transcript
2. $70 application fee
3. A personal statement 2-3 pages in length
4. Resumé
5. Two (2) letters of recommendation minimum
Optional:
1. Interview - All applicants (with complete application files) are encouraged to interview with a member of the admissions team as a part of the application process. Interviews may take place in person, by phone, or by Skype. Please contact the admissions office to schedule one.
Reactivation Procedure: If you were not admitted, but want to be reconsidered the next year, send a letter or e-mail requesting reactivation of your application. We will request a new CAS (formerly LSDAS) report from LSAC. You may also submit an entirely new application online. We encourage you to submit additional evidence of academic ability if you decide to be reconsidered for admission.
WUSTL Interview Prep
Whether asked to interview by WUSTL, or requested yourself, the interview process seems to be something new they have added for the 2012-2013 cycle. You will either be interviewed by
Mary Ann Clifford (MAC)
or
Krystal Orr (KO)
. All those who have interviewed have nothing but positive things to say about MAC and KO. And while the questions seem to be similar, the primary difference documented is that MAC is able to (unofficially) offer admission over the phone while KO merely alludes to such offer.
Basics: You will be interviewed by either MAC or KO. You have the option of conducting the interview via Skype or phone. Both WUSTL and TLS seems to agree that a phone interview is the best bet. Skype interviews are more prone to disconnects, problems, and muffled sound. As some interviewees have already learned the hard way, WUSTL is operating under CENTRAL TIME. (Please refer to the map below if there is any confusion with that):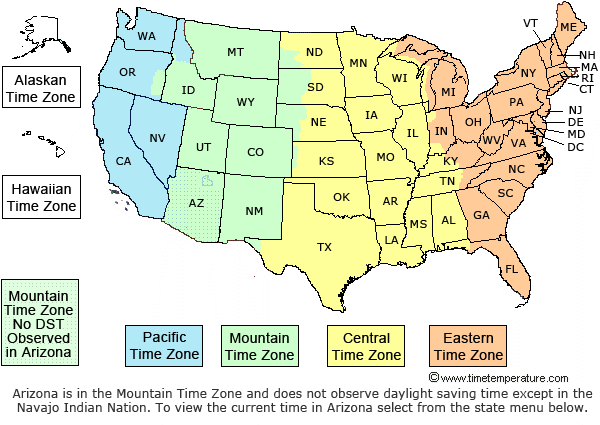 Here are a list of reported questions/topics that other students have fielded:
- If you are a splitter, be prepared to address the lower number.
- Why law school? Why WUSTL?
- Why did you choose your undergraduate institution?
- Why did you choose that major?
- Be prepared to discuss your personal statement and resume.
- Have you ever been to St. Louis?
- Have you ever lived outside of <your hometown>?
- How do you feel your second BA/master/professional degree compliments your first?
- What area of law interests you?
The interview will close with the option for you to ask questions. Please be prepared to ask thoughtful and applicable questions. Many interviewees had questions concerning
WUSTL's clinical programs
,
employment opportunities
, and
study aboard or summer programs
. There is a wealth of information out there, so do your research!
WUSTL FAQ
Where is Washington University located?
Washington University is located in St. Louis, Missouri. The Danforth Campus is just 15 minutes west of downtown St. Louis. Directions to the Law School can be found
here
.
Does Washington University School of Law offer a part-time or evening program?
We only offer a full-time, day program beginning in August for J.D. candidates.
What should I do if I need to get in touch with the Admissions office?
You may call our office at (314) 935-4525, or e-mail us at
admiss@wulaw.wustl.edu
.
What is the cost to attend Washington University School of Law?
Tuition for the 2012-13 academic year is $46,710 divided into fall and spring payments. Tuition for the fall semester will be due by August 20, 2012.
How do I monitor my application status?
You can check the status of your application
here
.
Class of 2015 Profile
(LinkRemoved)
LSAT: 25th-160/
Median-166
/75th-168
GPA: 25th-3.34/
Median-3.68
/75th-3.78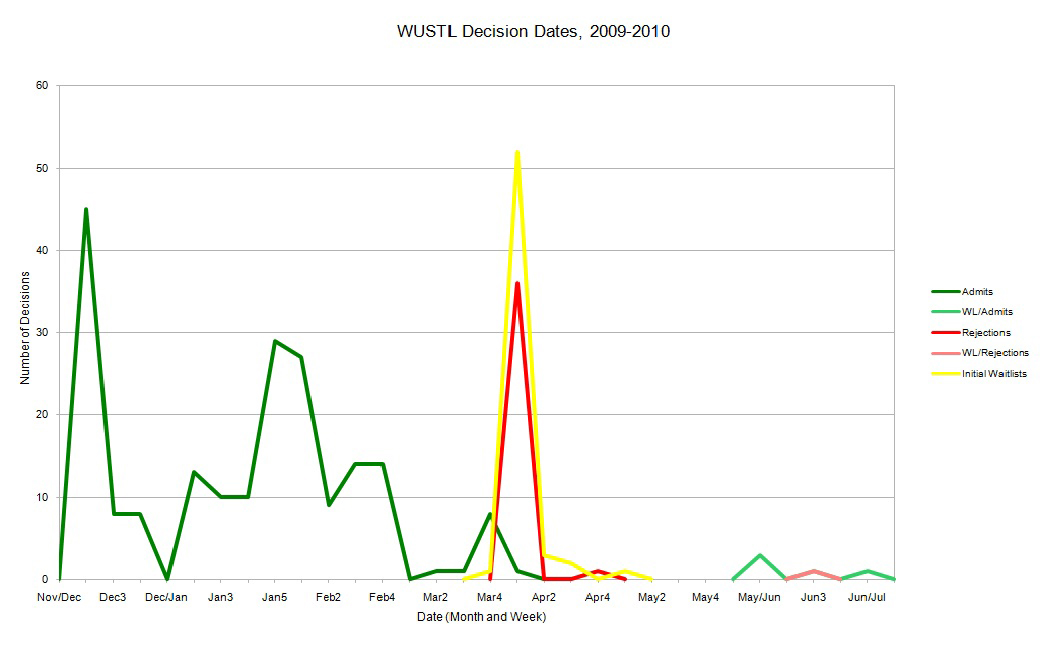 You can monitor the progress of the current class via LSN
here
.
I've been admitted! Now what?
First of all, CONGRATULATIONS! Now that you have been accepted to WUSTL you probably have a lot of questions and concerns. Don't worry! There are tons of current students on TLS fielding questions to help you make a smart and conscious decision:
- Here is a link to the admitted students
group
.
- Here is a
thread
with a WUSTL 3L taking questions.
- Join the
Facebook group
!
- Make sure to fill out the appropriate financial aid documents found
here
. Wash U requires both a FAFSA and their own financial aid form to be completed. It is highly suggested you complete both forms by March 1, 2012 to receive full consideration.
- Go through some of the lovely pictures posted on TLS. Courtesy of Dany for maintaing this thread, you can check out
Hannibal's photos
or
Rock Chalk's.
**I am more than happy to keep this OP updated. Please PM if you have anything you'd like included/have questions about/or a general rants or raves about this post.