Forum rules
Anonymous Posting

Anonymous posting is only appropriate when you are revealing sensitive employment related information about a firm, job, etc. You may anonymously respond on topic to these threads. Unacceptable uses include: harassing another user, joking around, testing the feature, or other things that are more appropriate in the lounge.

Failure to follow these rules will get you outed, warned, or banned.


Posts: 512
Joined: Thu Aug 09, 2007 11:48 pm
Nice work, Pufer. You won't catch me in pleated pants, though. Never.
---
---
---
---
---
---
---
---
---


Posts: 8
Joined: Mon May 04, 2009 9:24 pm
Pufer wrote:

neskerdoo wrote:Pufer, what about matching ties to beards? Any advice?

If your suit color is appropriate for your color of hair and you're matching your ties to your suit, there should be no issue.

Joan Manuel Serrat wrote:pufer if i ask without insult you, why did you choose that name "pufer"? it sound like asthma or a alaska penguin bird thing. also, is that you in the photograph? that's a lot of red hair and a glorious beard!

Pufer is a misspelling of "puffer," as in the fish. When I was a youth and signing up for my first email account, I had a number of stuffed (as in taxidermy, not like fuzzy stuffed toys) puffer fish hanging from the ceiling of my room. Being a youth, I wasn't too hot on perfect spelling, however, and entered the name wrong. I didn't realize at the time that I could just get another email with it spelled correctly and figured that I was stuck with it. It's always available, though, so I'm Pufer just about everywhere on the internet (except, for some reason, on eBay, where there's another Pufer kicking around).

That is a picture of me, although it's about a year old and I have different glasses now.

To bring this in line with the topic, if at all possible, your glasses should match your other accessories. I actually heard someone being given shit about this while wearing his interview suit (thankfully, though, not by an interviewer). You probably shouldn't be wearing bronze and brown frames with a silver watch and black belt. Not much you can really do about this one if you don't have silver and black frames, but it might be something to keep in mind when you get your next pair of glasses.

-Pufer
Pufer name origin story= AWESOME
---


Posts: 18
Joined: Thu Apr 23, 2009 12:26 pm
---


Posts: 143
Joined: Sun Oct 05, 2008 12:11 am
Would it be acceptable to wear these
--ImageRemoved--
or
these
--ImageRemoved--
with any of these grays?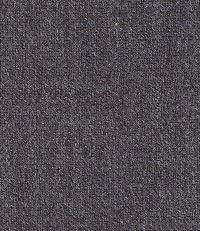 --ImageRemoved--
Do you think the brogue is too much?
--ImageRemoved--
---


Posts: 64
Joined: Sat Jun 06, 2009 10:10 pm
badlydrawn wrote:Would it be acceptable to wear these
or
these
with any of these grays?
Do you think the brogue is too much?
these look like lift shoes for short people who need boost like Sarkozy.
Register now!
Resources to assist law school applicants, students & graduates.
It's still FREE!
Already a member? Login
---
---
---
---
---
---
---
---
---
---
---
---
---