I think its important to contextualize the local atmosphere of these law schools before making any judgments. As a long time resident of the community, I can hopefully lend a balanced perspective on PCOL and SW.
Firstly, PCOL is surrounded by the Echo Park region, one of the most impoverished neighborhoods in all of Los Angeles. Large numbers of immigrant populations from Mexico, El Salvador, Honduras and Nicaragua occupy a tiny section west of Downtown. A 1/2 mile stretch of spanish businesses servicing the immigrant population, riddled with gang infestation and fake ID/SS vendors.
Even though crime has clearly been a problem to the north of rampart down to the USC region south, the problems of immigrant communities are far more complex and demands a lot of attention that civil society in Los Angeles is not willing to offer. Therefore, there is a need for alternative institutions that can at least begin to bridge the gap of communication of the Echo Park community with the Greater L.A. region.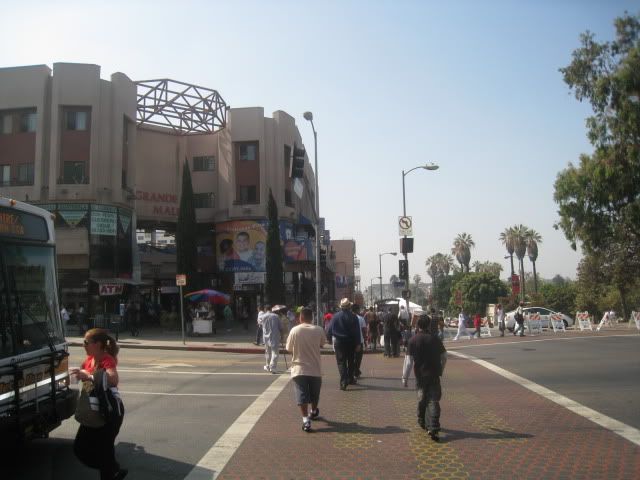 This is what I believe PCOL's mission is to the community. It is mainly a legal workshop for willing folks who like to engage MacArthur Park in the civil society discourse. To classify them in the same breath as the business of law school diploma mills is dangerous and misleading. Misplaced elitism has driven most of the discussions here on TLS, and will continue to. But maybe we can open the forum to a more serious discussion....
In any case, here is the newly renovated lemon lime colored exterior of PCOL. You might notice they have taken down the "People's College of Law" title and instead just choose to stick with the logo...maybe to draw less attention to the "College of Law" part.
I found out that the actual law school only occupies the up stairs room, visible in the white painted region. The down stairs area is actually a legal clinic for immigrant concerns, mostly dealing with housing, immigration, work, etc. The room that we see in the PCOL website's photos is the ONLY room of PCOL.
Here is a shot from the side of the building. As you can see, there is a classroom and a restroom window. The place is really run down, but thats not the scary part....
The bungalow next door is this creepy looking joint, who lives there, why is it still there...i dont know...but the barricaded fence and the broken glass panels tell another story....
To get a sense of how small PCOl is in relation to the other broken buildings....
Street view east of PCOL. just to prove my point, that Downtown LA offices of Latham Watkins/Jones Day/ White Case are only app. 1 mile away from PCOL....
So what can you do with a degree from PCOL? Well if you are this guy, pretty much anything....[office building opposite PCOL]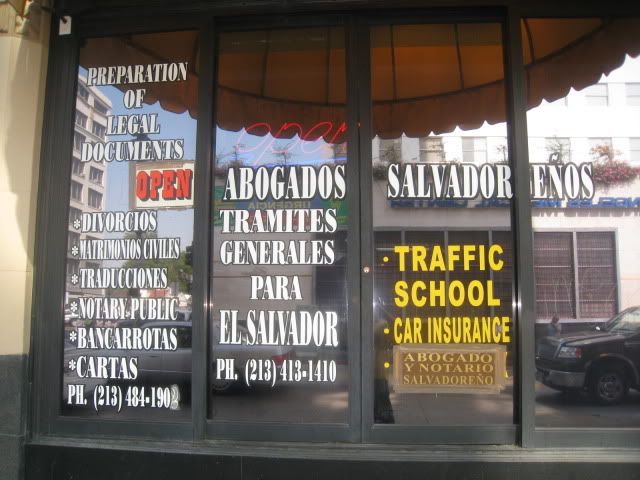 To give a sense of how polar L.A. can be...here is a picture of that same Wilshire boulevard 1/2 block south of PCOL....home of Southwestern law school....perfectly trimmed trees, squeaky clean office buildings and a landmark law building that puts UCLA/USC law buildings to shame.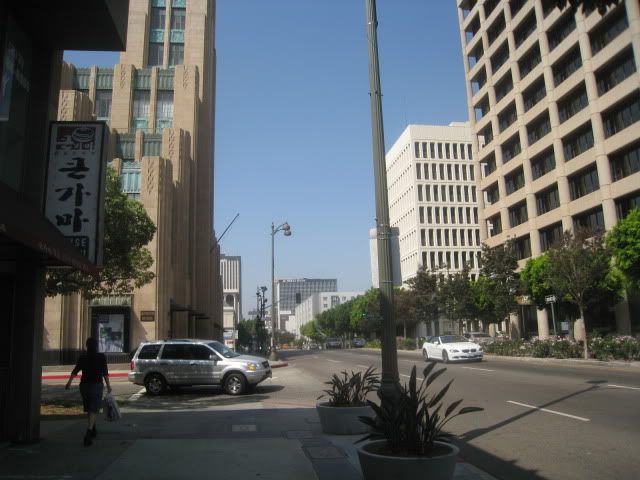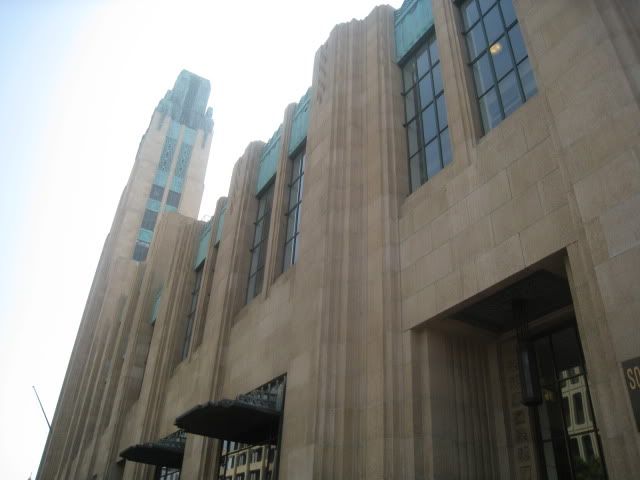 Southwestern's library...best place in L.A. to take LSAT...period.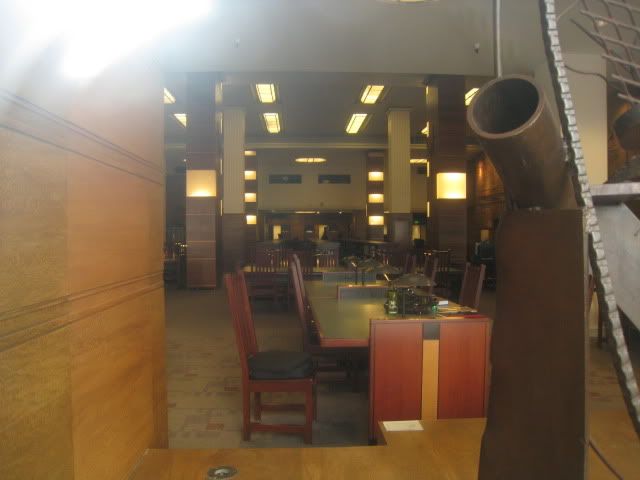 Anyways, so there it is. This is my community. SW and PCOL within 1/2 mile radius of LA proper.
In case you are wondering, UCLA, is 15 miles north of PCOL and SW in the vacuum of Beverly Hills and the Pacific Ocean. USC is east 5 miles of PCOL and SW...the Trojies are the lost cause in LA trying to maintain an elitist atmosphere in the working class Latino quarters.
Conclusion:
L.A. is truly a cosmopolitan city to go to Law School. The myriad of law schools--their prestige, their location, their buildings, their people--each have a story to tell. For this essay, I have focused on the two ignored law schools of LA. But the reasons they are there, the services they provide and what they stand for are important questions that are often sidelined in the blind fold walks along US News World Report. To engage in the politics, motivation and value of the students of these colleges have been the most educative time in my years around LA law schools. I hope this piece shed some light on PCOL along with the jokes and jeers.