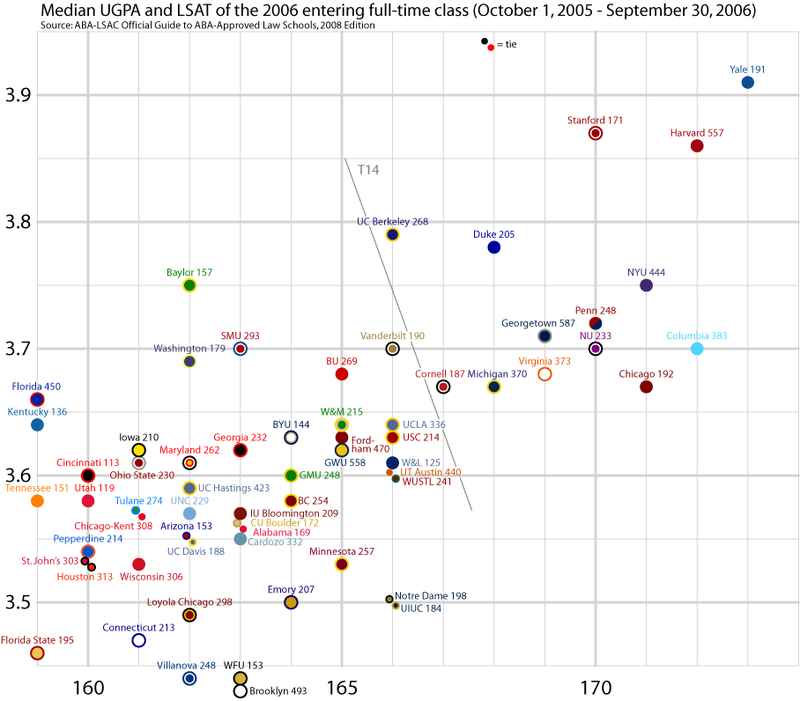 No idea if other people have done similar graphs before.
I realize the quality isn't great, so if you know of a better image hosting service that doesn't shrink large images, feel free to recommend it.
Also, all corrections are welcome. e.g.
1) Class sizes (some of these are bound to be mistyped)
2) Colors (all grabbed from Wikipedia)
3) LSAT / GPA (I double checked but you never know)
The data is grabbed from LSN. I have no idea which year the data dates from.
edit: the data is from the ABA-LSAC official guide to law schools, 2008 edition