Home » Law Schools » Rankings and Profiles »
The University of Tennessee College of Law
Published March 2008, last updated June 2010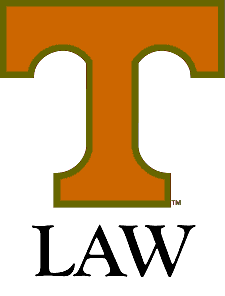 Introduction
The University of Tennessee (Knoxville) School of Law – "UTK Law," for short – is one of the premier institutes of legal teaching in the state of Tennessee. Second only to Vanderbilt in state prestige, the school generally offers employment opportunities for graduates in Tennessee and neighboring states. The incredibly low tuition (only $13,118 for in-state students) makes the school a tempting choice for those interested in working in the Southeast, especially due to its good academic reputation. Dean Doug Blaze is proud of the school's focus on teaching students both legal theory and the practical side of the law:
I think we are one of the best law schools in the country at preparing and training our students to be effective lawyers when then graduate. We strive to produce lawyers that can hit the ground running. That translates to job opportunities and better and more successful careers. We are very committed to the best in experiential learning opportunities through our curricular concentrations, clinical programs, and field placements. But the same teaching methods are used throughout our curriculum to connect legal theory with practical application.
All of these factors, combined with the exciting small-city night life of Knoxville, make UTK a wonderful place to spend three years. Plus, aren't you curious to see whether or not the Sunsphere, as famously depicted in "The Simpsons," is really full of wigs?
(back to top)
Admissions
Tuition and Fees
As mentioned above, the tuition cost at UTK Law is quite low, especially for in-state students, who end up paying only $13,118 a year; non-residents must pay $31,862. Achieving residency can be quite difficult for non-Tennesseans; one must demonstrate "clear and convincing evidence of Tennessee domicile," a qualification which can't be fulfilled by merely moving to the state and attending the law school. Generally, third year students can achieve residency by accepting employment from a Tennessee employer. There are exceptions, however; for instance, you can obtain residency if your spouse accepts employment in Tennessee, and 2Ls can sometimes get reclassified through clerkship positions in Tennessee. One current student explains his own experience with obtaining residency:
I moved to Tennessee from Alabama, so I wasn't automatically given in-state classification. In fact, I couldn't obtain in-state classification until I proved that my wife worked here, and a few of my classmates from surrounding states have taken other routes through the difficult process (e.g., one classmate created an LLC). The prospect of low in-state tuition was one of the deciding factors, however, because my only other serious option was a private school.
Click here to find out more about the residency-granting process.
In terms of living expenses, the ABA estimates that students will spend $12,510 yearly to live in a home or up to $16,822 yearly to live on campus or in an apartment. When combined with tuition, this means that some students may spend up to $48,684 a year in total to attend law school at the University of Tennessee. However, there is merit aid and need-based aid available. In the last data reported to the ABA, 246 out of 469 (or 52.5%) students received some form of financial aid. The median grant amount was $5,000, with 8 students receiving full tuition in aid and 17 students receiving full tuition plus an additional stipend. It is an unfortunate reality that most students will have to borrow money to obtain a legal education; however, UT's modest tuition and its job opportunities throughout Tennessee and bordering states make it a great choice for those seeking an affordable regional law school.
The Numbers
As with most schools, the GPA and LSAT requirements for admission to UTK Law continue to climb. For the entering class in 2010, only 27% of applicants were admitted – the law school received 1,460 applications, and made only 394 offers. Of those, 163 students decided to matriculate. UTK Law's application fee is a modest $15 – much more affordable than most of its peer schools.
It is not entirely clear how much priority the school gives to in-state applicants, although the school admits that, "As a state-assisted law school, priority is given to Tennessee residents, and those who intend to remain in Tennessee to practice, in the admission process." Last year, the school had 627 in-state applications and 833 out-of-state applications; considering the school's resident priority, gaining acceptance from out of state is clearly more difficult.
The following chart details the different LSAT and undergraduate GPA (or UGPA) percentiles for the entering class in 2010:
| | |
| --- | --- |
| 75th percentile LSAT | 161 |
| Median LSAT | 160 |
| 25th percentile LSAT | 157 |
| 75th percentile UGPA | 3.78 |
| Median UGPA | 3.57 |
| 25th percentile UGPA | 3.31 |
Beyond the Numbers
Of course, the numbers aren't the only part of your application for UTK. Dr. Karen Reagan Britton, Director of Admissions, Financial Aid, and the Bettye B. Lewis Career Center at UTK, says:
Our faculty wants to teach well-rounded individuals and our students enjoy learning from each other.[...]It is a pleasure to be able to sculpt each entering class from so many talented applicants – who also have demonstrated the intellectual acumen that will enable them to succeed in a demanding profession. Many of the interpersonal and leadership skills necessary for success in the legal workplace are learned in life and work experiences outside the classroom, and we clearly value those experiences in candidates for admission.
So, even if you feel your numbers aren't stellar enough for UTK, don't hesitate to give it a shot! Small factors can make the difference between an acceptance and a rejection; Dr. Britton stresses that each file is reviewed with the goal of "composing a diverse, interesting class of well-qualified individuals." When completing your UTK law application, emphasize the traits and experiences that make you diverse and interesting applicant and you just might get an acceptance letter!
Personal Statements
One important way to exhibit your diversity as an applicant is through your personal statement. For the University of Tennessee, the maximum length of a personal statement is a mere 500 words – shorter than most other law schools, which generally allow two double-spaced pages. Applicants should be prepared to spend a considerable amount of time brainstorming, writing, and revising their personal statement if they want the full consideration of the admissions committee. In her exclusive interview with Top-Law-Schools.com, Dr. Britton offers some advice on common pitfalls and things to avoid:
Applicants sometimes treat the personal statement as a vehicle for communicating information that would be best described in an addendum to the application. It is hard to weave a reason for a lackluster performance on the LSAT into an otherwise positive, convincing statement. I would make the PS a positive prospective view of the law school years ahead and not a series of explanations.
Dr. Britton also suggests that students who are truly interested in the University of Tennessee cater their personal statement specifically to the school. She remarks:
Candidates can use elements of a general personal statement and still customize it by school, and I recommend customization. We receive more applications from well- qualified, interesting candidates that we can offer admission, and it helps to know who is sincerely interested in UT.
In addition to the personal statement, the University of Tennessee also requires an additional essay of 500 words, in which applicants write about an "important learning experience in the past 10 years." This essay gives the admissions committee additional insight into the applicant and is a valued part of the admissions process. For more information on personal statements and application essays, check out the TLS Guide to Personal Statements.
When to Apply
Unfortunately, the University of Tennessee doesn't offer an Early Decision or Early Action program, but applying early can be beneficial. Applications open up on September 1st and close on March 1st, but don't wait until February to start preparing your application! On the data-collecting site lawschoolnumbers.com, many applicants have already reported their decision status by December (accepted/waitlisted/rejected). There are more spots open earlier on in the admissions cycle, so if you want to give yourself the best possible chance, apply early!
Letters of Recommendation
UTK requires at least two (but no more than four) letters of recommendation with your application. As always, letters of recommendation from professors or T.A.'s are safe, but if you've been out of school for a while, letters from employers are OK, too. Dr. Britton says:
Consider your audience. Members of the Admissions Committee are usually faculty members, and they find meaning in LORs that describe the candidate's classroom performance. Some candidates do not have a recent classroom experience, however, so LORs from clients, colleagues, or employers may be the most pertinent.
Dr. Britton also suggests that you give your letter-writers a brief overview of the factors that matter in law school admissions:
The applicant is advised to brief the recommender on factors that the law school will consider in its process and ask the recommender to discuss the candidate in that light. Occasionally, recommenders focus on factors that mean a lot to them, rather than on the factors that matter in the law school admission process, making the recommendation less effective.
Multiple LSATs? And Other Addenda
As with most schools, UTK mainly considers an applicant's highest LSAT score, although it will look at all of them. In terms of LSAT and GPA addendums, Dr. Britton suggests that you give a "brief summary of extenuating circumstances" if you feel like you have a legitimate reason for a low LSAT/GPA. For instance, one could mention one's "previous testing history… to demonstrate that [one's LSAT score] is aberrational."
Waitlisted?
Dr. Britton had the following to say about the UTK waitlist:
The waiting list changes daily and we do not keep a count of the number of candidates that are on the list at any point in time. To do so accurately would require checking back with candidates each day to verify their continued interest, and we would rather those students who are interested stay in touch with us over the summer. We treat the waiting list process very seriously and do not ask candidates to participate unless we feel that they would be a solid, contributing member of the class.
In other words, if you end up on the waitlist, don't lose hope! Let the school know that you're still interested by periodic LOCI (letters of continued interest). Fill them in on any progress that could change their opinion of your application (higher UGPA, newly published articles, etc.). Dr. Britton says:
Inform the admissions office staff if there have been changes in the UGPA or the LSAT score, certainly, but we value any additional information and welcome phone calls and e- mails to indicate a candidate's continued interest.
Transfer Students
Transferring into UTK can be very difficult, as very few students leave / transfer out of the school after the first year. Dr. Britton explains the process:
It is our hope that every law student who begins the first-year here will receive their degree from UT, and we do not solicit transfers from other law schools. In past years, very few students have transferred out, leaving very few – if any – seats for transfers into our second year class. We only accept applications if we expect to have seats available, and if we accept applications, we usually receive 25 or so and admit one or two candidates.
However, for those who end up applying to transfer to UTK, the following criteria are used:
We consider academic performance in the first year of law school, the traditional predictors considered in the first-year admission process, and the reason that the candidate wants to complete his/her legal education at Tennessee.
Thus, if you're not a good standardized test-taker and bombed the LSAT, you could conceivably transfer to UTK if your first year grades are strong enough.
Final Words about Admissions
Even if you think you don't have much of a chance of getting in, don't hesitate to apply to UTK Law if you are genuinely interested! The University of Tennessee prides itself in its holistic review, and the application is only $15 anyway, so what do you have to lose? Dr. Britton has the following advice:
Think about why you are well suited for this law school and articulate your reasoning, along with your sincere interest in enrolling here, even if your credentials suggest that you are likely to be admitted. Like many schools, we receive many more well-qualified applicants than we can admit, and taking time to customize your application materials to demonstrate sincere interest is important.
(back to top)
Law School Culture
Whether it's the bars and venues down at the Old City, the restaurants at Market Square, or the college scene on the Strip, Knoxville has plenty to offer its patrons. Dr. Britton sums up Knoxville as "a beautiful area with reasonable cost of living and sky-high quality of life," and, having lived in Knoxville for most of my life, I think most of UTK's students would agree. Dean Doug Blaze describes why he thinks students love UTK:
Besides the terrific legal education, there is something for everyone and we have a great sense of community. East Tennessee is beautiful, especially in the fall and spring. We have wonderful outdoor opportunities; the Great Smoky Mountains National Park is 45 minutes away. The music scene in Knoxville is [also] remarkable. Between the university and law school, we have every student organization imaginable; […] and we also have great football and basketball!
And one student gives the following summary of living in Knoxville:
For those students from larger cities, Knoxville can seem like a small town. The University provides most of the economic fuel for the city, so most of the entertainment is student-oriented. Market Square and Cumberland (the strip) offer a broad selection of bars and restaurants, but the rest of Knoxville is a family-oriented, suburban environment. I live out in the suburbs, though, and they provide a great atmosphere for law students who have families and don't mind a longer drive (i.e., fifteen minutes to school). For the sake of employment prospects, I plan on moving to a larger city after graduation, and I believe that this is the general attitude amongst my peers.
Furthermore, given Knoxville's location at the foot of the Great Smoky Mountains, law students will also have plenty of opportunities to partake in outdoor activities such as biking, hiking, fishing, and mountain climbing. Law students can socialize amongst each other through weekly bar reviews (dubbed "Rump Court") and can also join in on the Greek parties that have earned the University of Tennessee a place among the nation's most vibrant party schools.
Safety and traffic are generally not issues for law students either, and those who have complained about the parking situation at the law school readily admit that it is not an intolerable situation. All this considered, it seems safe to say that most law students enjoy their three-year stay at the University of Tennessee.
Making Friends
For most students, making friends should be easy. Tennessee (and the South in general) has a reputation for hospitality, and this openness is surely a part of the University of Tennessee as well. For instance, one student writes that, "I have made some wonderful friends here. Law school is a bonding experience, if anything, and I value the fact that I have 150 very intelligent, capable people who are going through this with me." Others might be concerned that the atmosphere changes once finals and grades roll around. Not so, according to the same student:
I, personally, have never felt I was hardcore competing with my classmates. There's friendly competition during oral arguments or negotiations, but overall, when grades and the Dean's List come out, it's a friendly atmosphere.
In fact, according to this student, classmates even share outlines with each other:
Absolutely, we share our outlines! One of our student organizations hosts two Outline Libraries per semester where you can buy course/professor-specific outlines. The cost is minimal and mainly just covers the cost of printing them. If you don't want to buy them, there are plenty of 2Ls you can ask, too. In the rare instance someone would actually say no, just move on and ask someone else. You can always ask me!
Another student agrees that UTK is a friendly campus, writing, "UTK students are extraordinarily friendly! There is little sense of competition between students, and the attitude tends more toward every student doing his or her best and the grade reflecting who fared better in the end." The same student even writes that the "very congenial attitude amongst students and between students and professors" is the "most positive aspect of life at UTK." He explains:
Everyone helps each other, and that seems to really help us all receive a better education. I am currently going through a divorce, and all of my classmates and professors have been very generous with their offers of support and accommodation.
Dean Blaze sums up the friendliness of UTK by saying, "We are a close community – students, faculty, and staff. Our students are competitive like all law students, but are still supportive of each other and want everyone to succeed." So, at least at the University of Tennessee, you don't have to worry too much about your 1L classmates being cutthroat and overly competitive!
The Student Body
UTK Law is dedicated to putting together a diverse group of individuals in each entering class. For the entering class of 2009, the student body is equally divided between males and females (50% and 50%, respectively). Students of color make up 19% of the class, and 77 different colleges/universities (and 23 different states!) are represented. The school's biggest undergraduate feeder is the University of Tennessee (with 36 students), but other well-represented schools include the University of Georgia (with 8 students), Vanderbilt University (with 7 students), and the University of North Carolina school system (with 5 students). One student writes that diversity is not one of UTK's strongest selling points, but opportunities exist for those who seek them out:
I would say that the University of Tennessee College of Law is more diverse than the undergraduate student body, but I wouldn't consider it to be one of the more diverse schools in the country. I only personally know one or two gay students, but we have an active Lambda Law Society, as is our BLSA.
Extracurriculars
For those students who want to get involved on campus, there are quite a few different extracurricular organizations at UTK. For instance, one can join the Sports and Entertainment Law Society, UT Pro Bono, or the Environmental Law Association/Organization. The Moot Court program at UTK is quite extensive, with many different teams, eight to ten interscholastic moot court and mock trial competitions, and two different intramural competitions each spring. In addition, those "second- and third-year students who have demonstrated excellence in the College's Moot Court programs" can join the Moot Court Board, which sponsors the previously mentioned intramural competitions. One student writes about extracurriculars at UTK:
Extracurricular activities seem to be very well-attended. Rump Court, the Thursday night get-together, is very popular, and Saturday Bar is always full. In addition, the law school has several social events (a Halloween party, Barrister's Gala in the spring, and frequent receptions for local judges and attorneys), and these provide great opportunities for networking and relaxation. Many students apply for the various moot court teams, and the student clubs, including the Student Bar Association and Pi Alpha Delta, are very active.
Housing
In terms of housing, law students generally experience few problems, as affordable and suitable apartments are available near the law school campus and throughout Knoxville. West Knoxville tends to be a very safe area with plenty to offer in terms of recreational activity; for instance, the biggest mall in Knoxville (named West Town Mall) is located in West Knoxville, and other shopping areas of Knoxville like Turkey Creek are easily accessible. However, keep in mind that the University of Tennessee is located further east, so for students who choose to live in West Knoxville, the drive to campus will be somewhere between 15 and 20 minutes. One student gives his take on the housing situation at UTK:
Most students live within a few miles of campus, whether it be in Fort Sanders ("the Fort" is the neighborhood that surrounds the North end of the campus and the law school -- the scene of the famous Battle of Fort Sanders), just west of campus in Sequoia Hills, or a bit further west. A few of us with families live in West Knoxville, because it is safer and less noisy than the areas around campus. Knoxville's not a dangerous city, and most people love the convenience of living near campus, but if a student is fine with a twenty-minute drive to campus (or thirty minutes by bus), West Knoxville often provides nicer amenities. West Knoxville is built along a few long East-to-West roads, and these are full of restaurants and stores, so it can be crowded on the weekends and at nights. Otherwise, I am very satisfied with my house in West Knoxville.
Facilities
When asked about the facilities, most students couldn't be happier. One student writes:
I love the law school. The building is very, very nice with lots of natural light and modern (i.e. clean) furniture and our fantastic library is located inside the law school. I can easily spend 12 hours/day here, so the physical space here is important to me, but it might be less so for someone else.
Another student confirms this perspective, writing:
The law school provides relatively solid facilities, but I wouldn't consider it to be technologically superior to other schools. Each chair has an outlet, each room has wireless Internet access, and the library has a large selection of books, but Cat-5 connections were largely disabled in 2008, and that can be irritating when the wireless network has issues (once or twice per semester, it seems). The school also uses wireless printing, and that saves a lot of time. All of the classrooms are equipped with adequate technology and acoustics.
Besides the law school, other facilities on campus are also top notch. For instance, one student raves about the on-campus gym, TRECS (or Tennessee Recreational Center for Students):
TRECS is the campus gym, and it's FANTASTIC. It's very large, very clean, and state- of-the-art with yoga and kickboxing classes. There's a Smoothie King inside, too. It's on the other side of the campus--about a 15-20 min walk. There's limited parking outside if you want to drive. It's just as nice, if not nicer than any 24-Hour Fitness or Bally's you'll find.
Having been to the TRECS many times myself, I have to agree – there's a nice indoor track upstairs, a great outdoor swimming pool, plenty of indoor basketball courts, and a huge weight room with tons of machines and free weights. If you're looking for a great gym, then UTK won't disappoint!
Journals
Students at UTK can choose to apply for three different journals: the Tennessee Law Review, Transactions: Tennessee Journal of Business Law, and the Tennessee Journal of Law & Policy. Dean Blaze explains that students are selected for all of the journals "based on a bluebook exam and a writing assignment involving the need to synopsize a recent case." Selections are made by the "incoming editorial boards of the respective journals." One student describes all of the journals as "very popular," and they play a major role in the academic development of most students at UTK.
The Tennessee Law Review is the flagship journal of UTK. Currently on its 77th volume, the Review is "published quarterly and edited by the students of The University of Tennessee College of Law." Recent issues of the journal have examined free exercise doctrine, federal judicial discipline, and virtual income. The Review also hosts symposia regularly, the most recent of which examined various facets of the death penalty. This journal is the most competitive at UTK, as one student explains: "TLR is the most popular, and therefore the most competitive, but nearly anyone who is willing to put in the amount of time and work required can gain membership (its editorial board gives special consideration to those who might not have the academic credentials but nevertheless complete the initial Bluebook and written requirements)."
While Transactions: Tennessee Journal of Business Law is only on its 11th volume (it was founded in 1998), it has become an important part in the mission of the Clayton Center for Entrepreneurial Law. By focusing on the "transactional and business issues affecting the legal community in the Southeast and nation-wide," the journal hopes to "serve both the academic community and practitioners and address issues of national and regional interest." The journal is published semiannually and has recently examined lost profits in business litigation, professional compensation in bankruptcy, and corporate regulation. One student writes about the journal and its selection process, "Transactions: The Tennessee Journal of Business Law is a specialized journal that is well-respected amongst Tennessee attorneys. The requirements for membership are less-strenuous than for TLR, but students also seem to be more self-selective about applying for membership."
Finally, the Tennessee Journal of Law & Policy is the newest journal at UTK. First started in 2004, it is published twice a year, with some special editions published "occasionally." The journal analyzes the "latest developments in law and public decision-making," and has annual symposia that explore a "current policy issue." The most recent symposium focused on "forensic medicine and its application in the legal realm, particularly the lingering controversy over the admissibility of forensic evidence and the development of forensic evidence beyond DNA analysis." Those students who participate in it "seem to enjoy it very much," so prospective students should look forward to being a member of any of UTK's three esteemed journals!
(back to top)
Academics
Beginning law school at the University of Tennessee is slightly different than most other schools. Before embarking on the standard set of first-year law school requirements, students partake in a week-long series of mini-courses that serve as an introduction to the study of the law and help first-year students with the usually difficult transition to law school. After their first year at the law school is over, students can choose from among 70 elective courses in various areas of the law to complete the 89 credit-hours required for graduation. Given the school's small student body size and decent student to faculty ratio of 13.8 to 1, it comes as no surprise that securing a seat in elective courses or establishing contact with professors is generally no problem for University of Tennessee students.
Aside from required and elective courses, various opportunities are available at the school for law students who wish to further tailor their legal education to their particular interests. Students looking to take on interdisciplinary pursuits can take advantage of the JD/MBA or JD/MPA dual-degree programs, while students who hope to gain practical legal experience can partake in one of the school's several clinics, such as the Mediation Clinic and the Business Clinic. Students can also participate in one of the two Centers on campus. For instance, the Center for Advocacy & Dispute Resolution hosts symposia, gives out an annual scholarship named the Summers-Wyatt Trial Advocacy Scholarship, and gives students the opportunity to take a "unique series of courses taught by an experienced faculty" about "trial and appellate advocacy and alternative dispute resolution."
The University of Tennessee is proud of its clinical programs. Dean Blaze explains:
Our clinical programs are a real strength and have been for over sixty years (making our program the oldest clinical program in the nation), and we have built on that strength in our business and advocacy curricular concentrations. But, most importantly, we have integrated experiential learning and problem-solving pedagogy throughout our curriculum. A reflection of that commitment is the fact that our Dean (me) directed our clinical programs for well over twelve years. Our faculty is committed to effective legal training through a variety of teaching methods and experiences.
So, if you're looking for a law school that will shape you into a lawyer through practical legal training, you might consider placing the University of Tennessee high on your list! One student confirms that UTK is great at training students to hit the ground running after they graduate:
My educational experience has been very well-rounded. While the first year and second year classes are often more theoretical, the College of Law offers great practical courses, such as Contract Drafting, Trial Practice, Pretrial Litigation, Arbitration, Transactional Tax Planning, and Representing Business Enterprises. There's a real sense that the school wants students to know what they're doing as soon as they begin practicing. The school also offers two concentrations, one in business transactions and the other in advocacy, so that students can focus their studies, but no one is required to abide by the tracts, and many students take a combination of both.
There is no set "curve" at the University of Tennessee – each person is given a grade (in 0.1 increments) from 0.0 to 4.3 for each class, with 0.8 being the lowest passing grade. Degree honors will be given to those students who obtain a cumulative average of 3.0 or better and rank in the top third of their class, and degree high honors will be given to those students who obtain a cumulative average of 3.3 or better and rank in the top 15% of their class. Finally, degree highest honors will be given to students who obtain a cumulative average of 3.5 or better and rank in the top 5% of their class. Getting on the Dean's List for a term is similar in that the same requirements are used, but only applied to a specific term (rather than a student's cumulative average). Overall class rank is determined by a student's cumulative average, and students can be tied in rank if they have the same overall average.
Professors
As expected, students mostly enjoy the professors at UTK. One student writes:
I love the faculty here. Many of them have been here for a long time, and it's obvious they love what they do. The faculty is pretty involved in the school, whether they are working with law student organizations and journals or participating in cross- departmental symposiums and events. I haven't encountered any faculty so far who have made me feel dumb or disrespected. Everyone goes through the usual 1L boot camp, but it's not personal.
Another student reaffirms this perspective, writing:
The professors are great! They teach both the laws of Tennessee and uniform and national codes (IRC, UCC, RULPA, MBCA, and the ABA MRPC), with more emphasis on the uniform and national codes, but they often compare different laws so as to provide a well-balanced view. I have never doubted the competence of any of my professors, and they are generally very likable people. Several of our professors have practiced with powerful firms and governmental agencies, but they're also willing to see students after class and for review sessions.
Of course, with 40 different professors teaching, there is the potential for you to dislike one or two of your professors during your tenure at UTK. However, one's overall experience with faculty will likely be a positive one.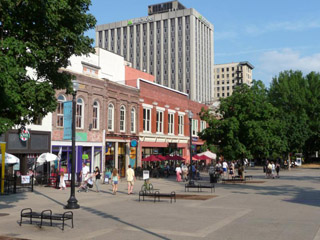 Public Interest
While there is no specific program for public interest at UTK Law, there are plenty of public interest opportunities for students. One obtains funding for summer jobs via internal fellowships and several different external funders. Many of the classes and clinics at UTK are focused on public interest (such as the Business Law Clinic, Advanced Environmental Law, and Public Interest Law & Lawyering). Also, there are student organizations such as UT Pro Bono that students can join to become more involved in public interest work at UTK. Finally, the school encourages students to pursue pro bono hours by giving students who reach at least 50 eligible hours of public service a public recognition near graduation. All of that being said, public interest law doesn't seem to be overwhelmingly popular at UTK, as one student explains: "I don't know very many students that are interested in public interest law, but those who are so inclined really have a great opportunity to work with those clients in an educational environment." You can read more about public interest at UTK here.
Clinics
Even though UTK's clinical program is one of its greatest strengths, the school is still looking to expand upon it. Dean Blaze explains further:
First, we want to build on [our] strength of effectively connecting theory and practice by expanding our clinical offerings. And I anticipate hiring new clinical faculty over the next couple years.
This means that the program will continue to grow in the years ahead. Currently, the school has clinics in areas as varied as domestic violence to housing law. Dean Blaze says:
We have an exceptional clinical program – the oldest, continuously operating law school clinic in the country. We have a wide range of clinical offerings including juvenile, housing, immigration, environmental, business transactions, mediation, and domestic violence law. We have just added a new wills clinic and an education law practicum. We also have externship programs in the state prosecutor's office and the public defender's office; next year we will add a new placement at the US Attorney's Office. So we have incredible breadth and serve every student that is interested in a clinical experience.
In other words, if you're interested in getting hands-on experience, then UTK probably offers a clinic in your field of choice. One current student emphasizes how important the clinics are:
My first experience with the clinical program will take place this summer, but I know that the clinics are very popular and a main focus for the school. Although the clinics are limited to 3Ls, the administration really pushes the clinics from the beginning and reinforces their practicality throughout orientation and advising meetings. There is quite a variety of practical experience, but many students need to carefully tailor their course load from the beginning of their second year in order to meet the prerequisites before their last semester.
(back to top)
Employment
As mentioned earlier, when students come to UTK, they generally stay for the whole three years. Students rarely transfer in or out – in fact, in the latest ABA data, only one student transferred out last year, and no students transferred in. The ABA reports in the same data that the JD attrition for the 1L class was only 0.6% (the one student that transferred out). That attrition rate only grows slightly for 2Ls (2%), and drops off completely for 3Ls (0%).
Likewise, most students pass the bar the first time that they take it. In the most recent ABA data, with the majority of students reporting (74.83%), 89.09% passed the bar, versus the state average of only 84.53%. This is a significant difference of 4.56%.
The school reports that the vast majority of the Class of 2008 (96%) found employment within nine months of graduating. However, who were their employers? The following chart details what kinds of jobs graduates managed to find from the Class of 2008:
| | |
| --- | --- |
| Type of job | Percent of employed students |
| Private practice | 59% |
| Government | 14% |
| Judicial clerk | 13% |
| Business and industry | 6% |
| Public interest | 4% |
| Military | 2% |
| Academia | 2% |
This employment data looks similar to what most law schools publish; the majority of graduates go into private practice, with a smattering of graduates pursuing other career paths. However, perhaps more importantly, the average salaries of these jobs should be examined. The following data comes from the Class of 2007, which is slightly outdated, but nonetheless provides a reasonably accurate glance at the average starting salaries UTK grads manage to secure:
| | | |
| --- | --- | --- |
| Private practice | | $83,270 |
| Other states | $108,000 | |
| Tennessee | $70,200 | |
| All jobs, all types | | $83,300 |
| Other states | $85,000 | |
| Tennessee | $62,000 | |
| Government | | $48,500 |
| Business / Industry | | $64,300 |
| Public interest | | $42,300 |
Although starting salaries are not incredibly high, the school's low tuition and cost of living mean that students will not graduate with much debt, especially if they are in-state. To see a more complete listing of where UTK graduates found jobs, please click here to see the school's Employer Guide & Employment Report. Dean Blaze affirms UTK's place in the market, writing:
I think we are in a very fortunate position, quite honestly. Our students' career interests are diversified - they want to work in many locations and across all job settings - so the changing landscape in the largest firms in the largest markets has not hurt our employment outcomes significantly so far. But we are making sure that our students are well-informed about the current crisis in legal hiring, that they recognize that more change lies ahead, and that they understand the implications for their individual job searches. They know to expect more competition for fewer jobs. But we also have loyal alumni and employers who recognize that talented UT graduates will be immediately effective in their places of work, supporting our recruiting programs.
And Dr. Britton speaks about UTK's strong alumni base, writing:
Employers are making difficult decisions and students at UT and at other top law schools may have fewer employment options until the market finds the new equilibrium. We are fortunate to have forged solid relationships with employers and alumni nationwide that will stand the test of time and are also grateful to have recent graduates excelling with legal employers and paving the way for those who will follow them to these firms.
However, students seem to be telling a slightly different story in terms of just how promising job prospects are. One student writes:
Overall, as far as the law school is concerned, I feel that the Career Services office could do more for students who aren't seeking traditional law firm employment. I also feel that they should be more realistic about chances for scoring interviews during OCI. That was probably the single biggest disappointment I've experienced that had to do with [UT specifically] rather than just law school in general.
Likewise, summer jobs aren't looking great for some, according to a current student:
Well, summer employment lately has been rough for everyone. I've heard rumors that some summer offers have been rescinded, but I don't know of anyone specific that's happened to. I got my job this summer from just contacting firms on my own [and] happened to luck out and got a paying job that lasts all summer. I really, really hope the situation improves; I want all of my classmates to have jobs!
Another student confirms both of these perspectives, writing:
The only real negative that I have ascertained is UTK's position in a very saturated legal market. Although nearly all graduating students have been employed at graduation, many have had to move to Nashville, Atlanta, or Chattanooga, and this can be quite an inconvenience for those students with children and those who want to remain in the city of their law school. Knoxville is a great area for raising a family, and I would love to remain here after school, but there isn't much here to drive legal job growth.
The job market has been miserable, and many graduating students have even had problems finding employment. I think that about 60% of the graduating class is currently employed, and that has terrified many students. In that vein, many students feel that the Career Services Office has failed them, but I don't know that they're doing a bad job any more than the economy is simply not providing jobs. Summer employment opportunities have seemed very slim, but I don't know how they were before 2009, which was my first summer in law school. There exists a great deal of dissatisfaction with the Career Services Office, and much of it comes from a feeling of having been misled regarding employment opportunities, but I wouldn't blame the school for it any more than I would blame the economy. (My classmates are not so generous, though!)
However, signs point to a light at the end of the tunnel. The same student reaffirms yet again UTK's strong alumni base:
Yes, the alumni network is very, very loyal. There are several events with alums where you'll have opportunities to network and get good advice. I contacted two alums recently who now work in Texas – one is a 2007 graduate and the other is a 1974 graduate. I had lunch with one while I was in Houston on spring break and the other has offered to meet with me when he's here later this month.
Students continue to emphasize how loyal local firms are to UTK. If there are job openings in firms around the Knoxville area, then you can be sure that UTK students will be among the first in line. Since the school relies on its alumni base so heavily, though, students trying to find jobs in areas with a scarce alumni presence will have a tough time. However, if you're looking for a great school that will put you in a good position to get jobs in Knoxville and the nearby area (if they're available!), then UTK is a fine choice due to its low tuition and excellent practical education.
(back to top)
Conclusion
Those seeking an affordable school that places well in Tennessee (and the Southeast in general) should consider the University of Tennessee as one of their top choices. The school has a fantastic clinical program, outstanding faculty, and a cohesive and friendly student body. While employment is rocky everywhere right now, the school's strong alumni network makes getting a job quite feasible if one puts in the required hours of studying. Finally, the busy social life in Knoxville and the easily accessible Smoky Mountains give students plenty of recreational opportunities. I've lived in Knoxville for most of my life, so I say with a great deal of conviction that the school offers an ideal setting for doing well in law school. Students can both study in peace and enjoy the great quality of life that Knoxville has to offer.
Contact Information:
UT College of Law
Office of Admissions and Financial Aid
1505 W. Cumberland Ave.
Knoxville, TN 37996-1801
865.974.4131
http://www.law.utk.edu/prospective/index.shtml
lawadmit@utk.edu

Quick Reference:
U.S. News ranking: 60th
Application deadline: 3/1 Application fee: $15
Entering class size: 163 (2009)
Median LSAT: 160 (2009)
Median undergraduate GPA: 3.57 (2009)
Yearly tuition: Resident: $13,118, Non-Resident: $31,862 (2009-2010)
Median private sector first-year salary: $69,500 (Class of 2007, 65% reporting)
Average law firm first-year salary: $84,800 (Class of 2008)
Interview: Dean Doug Blaze of University of Tennessee - Knoxville College of Law
Interview: Dr. Karen Reagan Britton, Director, Admissions and Financial Aid and Director, The Bettye B. Lewis Career Center, at University of Tennessee College of Law