For those of you who are making photocopies of games and working through them multiple times, we have a new free resource. Here are some of the highlights of the workbook:
Automatically grades individual games for you; just input your answers.
Your results (including a list of incorrect answers for each attempt) are populated on the summary sheet.
Displays averages for each individual game as well as global averages.
You can type notes next to each game for future use.
Here are a couple screenshots: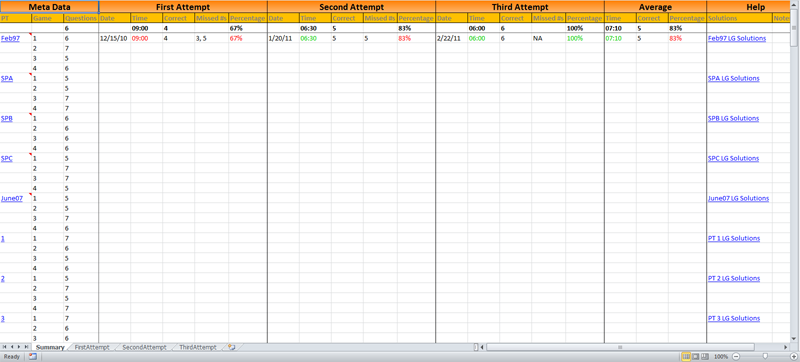 PM us to receive a free copy.