went a little berserko last week and made a test tracking tool for everyone.
i'm not selling anything, it's all free. you don't even have to sign in if you just want to grade a test and look at some pretty pie charts. but if you do sign in, then you can track all of your tests and get some comprehensive charts for your studying pleasure. i wouldn't even require you to sign in but unfortunately it would be impossible to tell who's test is who's otherwise.
it's still developing.. i have some neat ideas for extending this stuff if you like it, and i'm also open to suggestions!
here are some screenshots!
a comprehensive test overview page (for looking at all your tracked tests)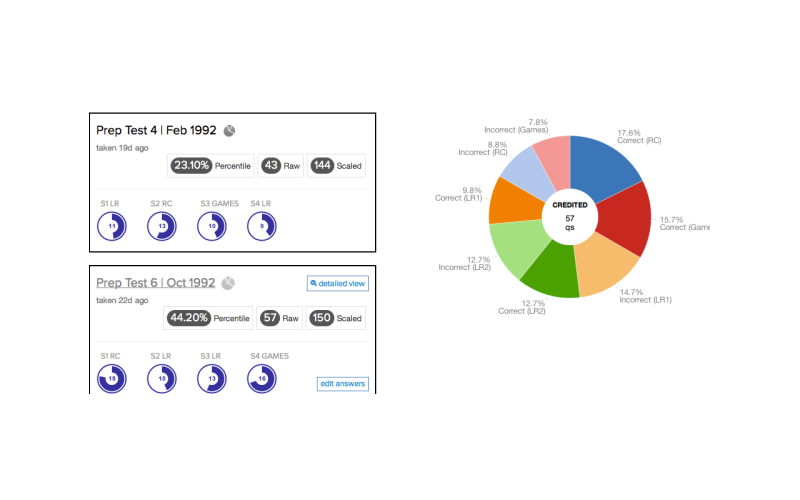 a cumulative plot of your tests over time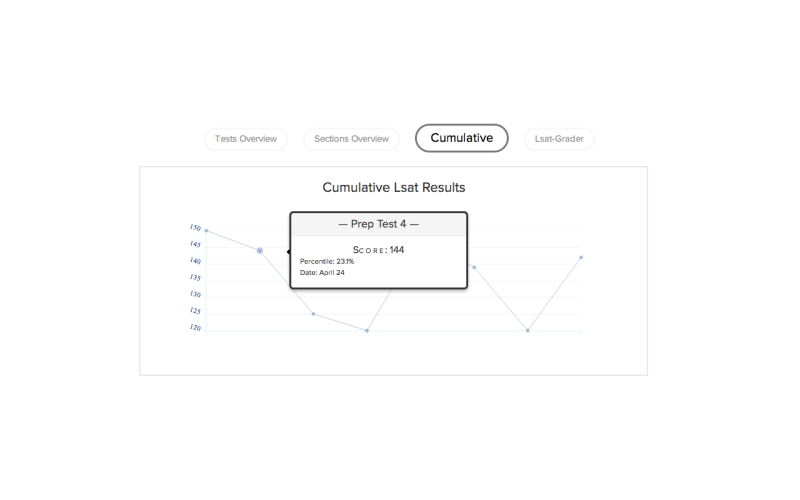 a breakdown of your performance for each section type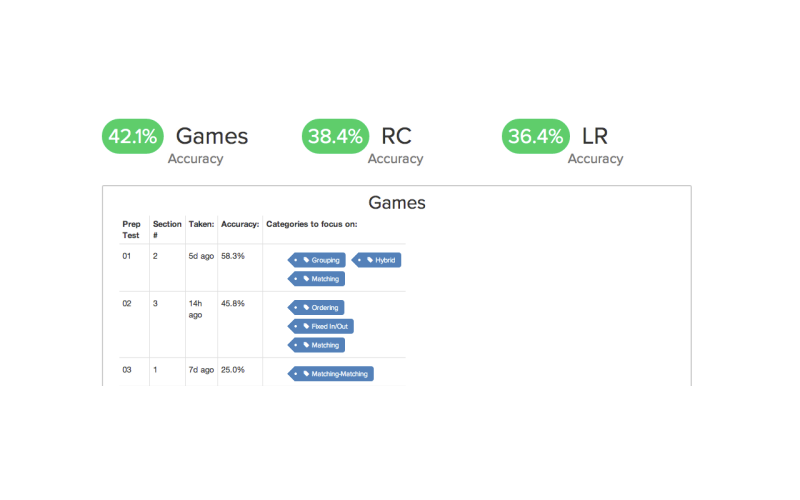 and a test results page (which you can access without signing in). i think this makes grading tests a bit more pleasant, especially when you know you have such pretty graphs to look forward to..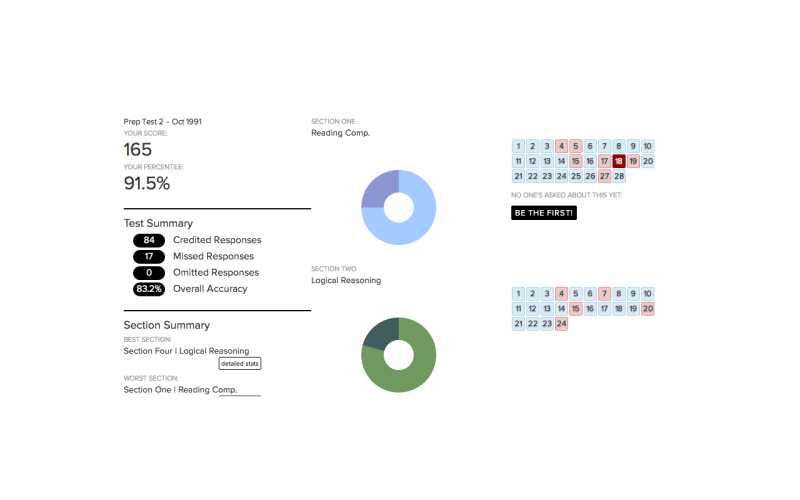 doh: forgot the link --LinkRemoved--