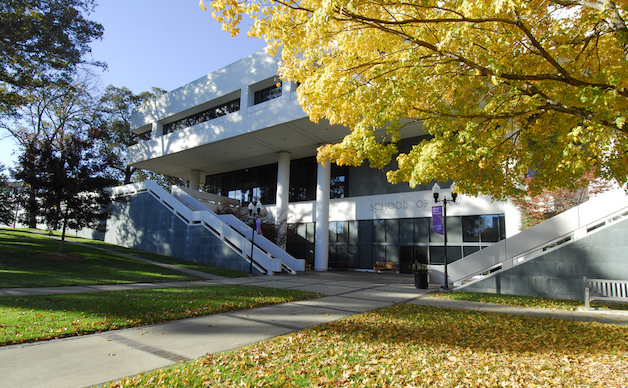 Welcome to the Emory Law community!
Important Dates:
April 1 6:00pm - Admitted Student Day friday night mixer @ Emory Conference Center
April 2 - Admitted Student Day
(Book your complementary accommodations @
https://resweb.passkey.com/Resweb.do?mo ... D=14534417
)
April 15 - First Deposit Deadline
June 1 - Second Deposit Deadline
Class of 2019 Facebook group:
https://www.facebook.com/groups/1652872224994445/
New Student Checklist: (From Emory Law Website)
1. Final Transcript. The American Bar Association requires Emory Law to receive a final transcript indicating the date of your undergraduate degree conferral. If LSAC does not have this final transcript in your Credential Assembly Service (CAS) report, please have your final transcript sent to Emory Law's Office of Admission, 1301 Clifton Road NE, Atlanta, GA 30322.
2. Health Forms and Insurance Requirements. Complete all required student health information and health forms online with Emory University's online Health Services Portal »
3. Review our Laptop and Computer Recommendations. Emory Law students are required to own a computer. We recommend that you invest in a new notebook computer from a reputable manufacturer with a three-year warranty. Try to purchase a notebook computer that balances light weight and long battery life. Most exams are taken on computer and most faculty members permit students to take notes on computer in class. The law school supports both Mac and Windows systems. The University provides anti-virus software and the University plans to provide Microsoft Office365 to students beginning in Fall, 2014. Barnes and Noble at Emory offers an excellent bundle package for students' technological needs. Learn more »
4. Complete the Haven Online Education Module. All incoming Emory University students are required to complete the Haven online education module. Review the Haven FAQs» This module will provide you with information on preventing and responding to interpersonal violence in the Emory community. It takes approximately 30 minutes to complete (closed captioning is available for video portions). More information regarding the Haven Online Education Module will be available in spring 2016.
5. Set Up Your Network ID and Password. Your NetID allows you to access OPUS (Online Pathway to University Students) » Set up your Network ID here »
6. Log In to OPUS (Online Pathway to University Students), your portal to student accounts, the registrar, and many other services at Emory. Explore OPUS and get familiar with the resources you will use as an Emory Law student. Submit a help request if you cannot log in or access OPUS. Include your first and last name and your Emory Net ID. DO NOT INCLUDE YOUR PASSWORD.
7. Create an Emory Email Account » We will activate your Emory e-mail account in early July. You will then access your account using the same NetID and password that you use for OPUS access. Your email address is your NETID(at)emory.edu. If you attended Emory as an undergraduate student, your default Emory account is your Exchange account. Forward messages from Learnlink or EagleMail to your new Exchange account.
8. Upload Your Photo for Your EmoryCard (Student ID) » The EmoryCard is the official ID Card of Emory University. It permits access to facilities and events and can be used to purchase goods and services at the university and at a wide range of merchants throughout the community. The image you upload must be on a white or solid neutral background. More information regarding your EmoryCard will be available in spring 2016.
9. Register for On-Campus Parking. Online registration will open in summer 2016. Review campus parking options at
http://parking.emory.edu
»
Information effective as of January 19, 2016.