For all of my fellow doe-eyed 2013ers: 2010 OCI is in the toilet (LinkRemoved). Fingers crossed the legal field decides to do some major bounce-back in the next ten months or so, so our 1L summer won't be setting us on the path to woe.
Here's an image to enjoy: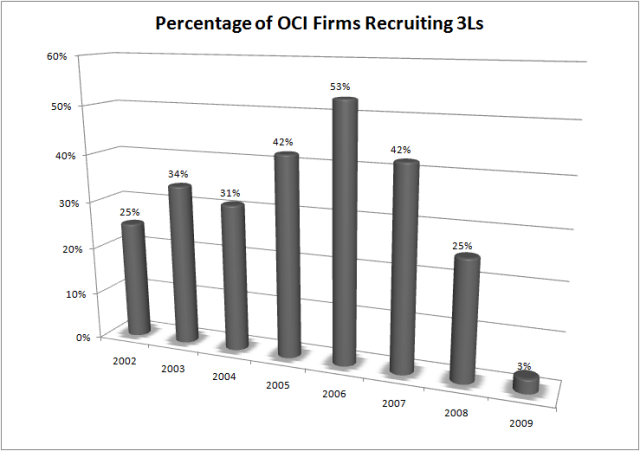 (Don't worry, I'm sure none of these OCI firms were for those international law positions.
)